As chosen by random.org the winners are:
$10.00 gift card is #24 shoorn(Susan)
, and the $5.00 gift card is
#31 blfonty(Bonnie)
. Congrats ladies, I will send them shortly.
This month I would like to see a 3 word title (your choice). You must also use any kind of stitching. 
*Bonus* If you have 4 or more layers.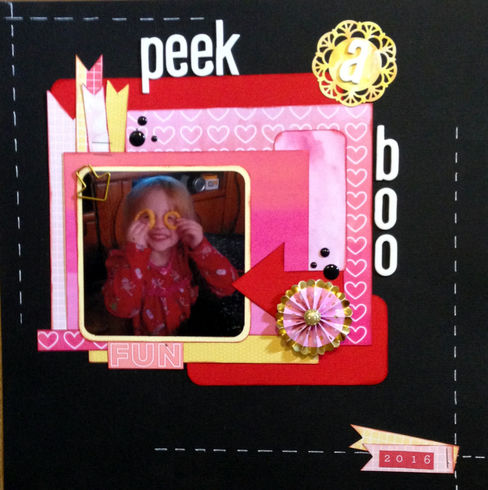 For the fine print....
This can be a paper or digital layout, pocket page, or card.
All work must be new. 1 entry per Cherry.
You may combine with one other challenge that allows that. .
Please link your work here. Deadline is July 31, 2017.
A random winner will be selected for a $10 ACOT gift card from me!
Cherries Participating:
1. Donna_Coughlin-Donna
2. Donna_Coughlin-Donna (bonus for layers)
3. Julie M.-Julie
4. Julie M.-Julie (bonus for layers)
5. keatonsgtgram-Karen
6. keatonsgtgram-Karen (bonus for layers)
7. lissahope26-Lissa
8. lissahope26-Lissa (bonus for layers)
9. YoshiLovesTeal-
10. beachlover-Ann
11. beachlover-Ann (bonus for layers)
12. CarrieG-Carrie
13. CarrieG-Carrie (bonus for layers)
14. blbabe1234-Brandy
15. blbabe1234-Brandy (bonus for layers)
16. YankeeGirl-Kathy
17. YankeeGirl-Kathy (bonus for layers)
18. EmtAimee734-Aimee
19. EmtAimee734-Aimee (bonus for layers)
19. love2stamp-
20. hsblair-Holly
21. hsblair-Holly (bonus for layers)
22. Retiree3-Donna
23. Retiree3-Donna (bonus for layers)
24. shoorn-Susan
25. shoorn-Susan (bonus for layers)
26. scrappinmom99-Anne-Marie
27. scrappinmom99-Anne-Marie (bonus for layers)
28. MTCanuk-
29. MTCanuk- (bonus for layers)
30. blfonty-Bonnie
31. blfonty-Bonnie (bonus for layers)
32. Barb Van-Barb
33. Debbi Tehrani-Debbi
34. Debbi Tehrani-Debbi (bonus for layers)
35. Fluffyasever-
36. Fluffyasever- (bonus for layers)
37. Karen c.-Karen
38. Karen c.-Karen (bonus for layers)
39. StacyLee-Stacy
40. StacyLee-Stacy (bonus for layers)
41. Joannie-Joannie
42. Joannie-Joannie (bonus for layers)
43. Linda S.-Linda
44. Linda S.-Linda (bonus for layers)
45. Sandi0805-Sandi
46. Sandi0805-Sandi (bonus for layers)
47. Deanna13-Deanna
48. Deanna13-Deanna (bonus for layers)
49. all4ty-Pam
50. all4ty-Pam (bonus for layers)
51. mommyribs-
52. emmapaige-Chris
53. emmapaige-Chris (bonus for layers)