Thanks to all the participants this month.  Great layouts and lifts from everyone.    The winner this month is Donna (retiree3).    Congrats Donna and I will get your gift card ordered this weekend.  Thanks everyone again.
I have decided to bring back the countdown challenge.  Many of you may remember it from the years ago.  Each month I will list items and the quantity of each item that is needed on your layout.  You may do a one or two page layout if you wish.  You may add other items on your layout that are not on the list.  PM me or post to this thread if you have any questions.
I chose this layout of mine for the example of this month's countdown challenge.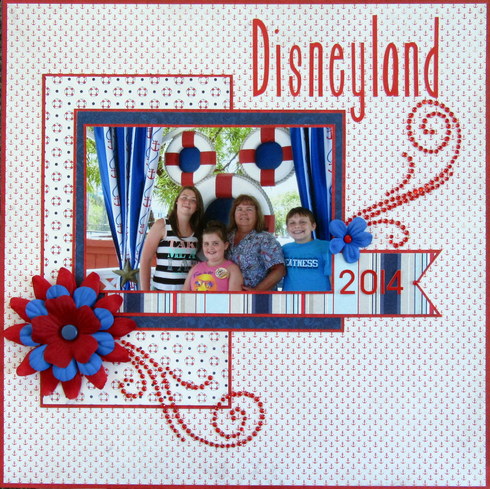 1 - picture or a one word title (your choice) but if you have both you will get an extra entry
 2 - bling flourishes
 3 - brads (center of flowers and on V of the banner)
 4 - flowers ( I have 3 of them layered and 1 single  - you can do the same or have them individually)
 5 - paper  (can be a mix of pattern or cardstock)
Bonus entry:  Scraplift one of my layouts.  Must show what layout you lift.
                       If you use both 1 picture and a 1 word title.
Here are the rules:  We gotta have them.
1.  Must be new.  Layouts only.  Can be paper or digital.
2.  Must post to this thread.  No gallery spot.
3.  Must be posted to this thread by 11:59pm  August 31, 2017.
4.  Multiple entries allowed, but limit of three.
5.  May combine with one other challenge that allows combining.  
6.  A 2 page layout will count as one entry and items can be on one page only or on both.
7.  You must list your items to be counted in the drawing for a gift card.
Can't wait to see what everyone creates this month