According to random.org the winner is #2 retiree3-Donna. Congrats Donna your gift card is on the way. 
I am posting early because my layout is also for the Sept. Use Your Stash Challenge. Which I got done and decided it was a perfect title challenge. lol
For the title challenge this month I would like for you to use the title "My Hero". You must also use at least 3 hearts. 
**Bonus** if you use a top
and
bottom border. They can be the same or different.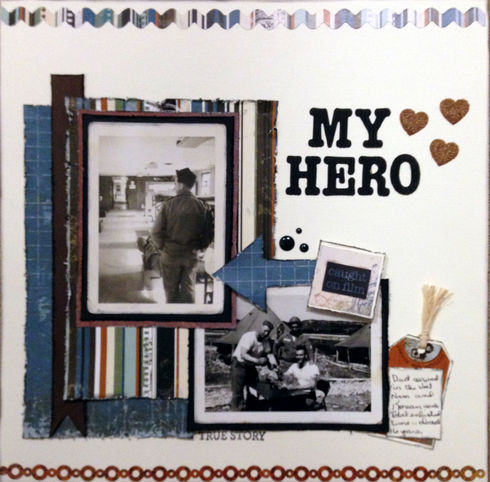 For the fine print....
This can be a paper or digital layout, pocket page, or card.
All work must be new. 1 entry per Cherry.
You may combine with one other challenge that allows that. .
Please link your work here. Deadline is October 31, 2017.
A random winner will be selected for a $10 ACOT gift card from me!
Cherries Participating:
1. Retiree3-Donna
2. Retiree3-Donna (bonus for borders)
3. KimberlyE-Kimberly
4. KimberlyE-Kimberly (bonus for borders) 
5. Karen c-Karen
6.  Karen c-Karen (bonus for borders) 
7. Sandi0805-Sandi
8. Sandi0805-Sandi (bonus for borders)