Random.org chose # 29 for this winner!
29. rachel0017 (1 X H bonus)
Thanks to all 19 of you who dug deep and entered this month! 
NOTE:  PLEASE let me know how many different ones you have used -AND LIST THEM OUT IF IT'S NOT OBVIOUS, I will only be counting one entry if you don't.
- 1 journal card counts as 1 pattern
-Any embellishment that is an embellishment and not a piece of paper will not count.  (ie the striped pattern tag in my first example)
I love patterned papers, the more the better on my projects!  I am sure I am not alone having stacks of patterned paper, and stacks of pads full, and bins of paper full, yet keep buying more.  So the idea behind this new challenge is to get scrapping and put a dent in that stash. 
Cut down your full sheets, pull out your old pads, use up your scraps, use up the border strips from the bottom of most sheets... whatever you want, as long as you use at least 5 different papers on your project.  (Yes, using both sides of 1 double sided sheet counts separately) and please pm me if any other  questions.
Bonus entries for each count of 5 different papers you use - 2 entries for 10, 3 entries for 15 etc. etc. etc. 
EXTRA BONUS for OCT!  since I love it so much,  if your project is a
Halloween page
you will receive that many more entries.  2 for 5 different Halloween patterns, 4 for 10 different Halloween patterns, 6 for 15 diff Halloween patterns, etc.
Here are some examples (from my own previous work)
5 different patterns for 1 entry
(1 wood background, ombre dotted mat, 3 different in triangles - the star diecuts and tags do not count)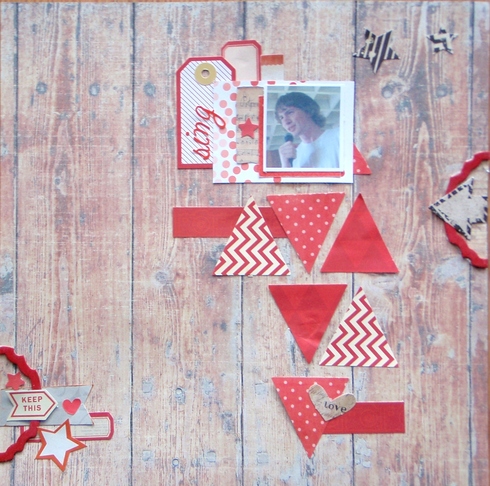 6 different Halloween patterns for 2 entries.
(pumpkin strip, 4 borders - striped, pumpkin/title, damask & dotted)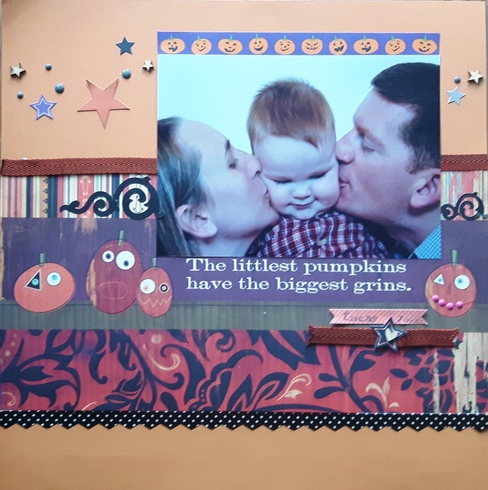 10 different patterned papers for 2 entries
(wood & flowered backgrounds, 2 teal dotted, 4 pinks- border, chevron, #'d & dotted,
and 1 blue and 1 kraft/black card)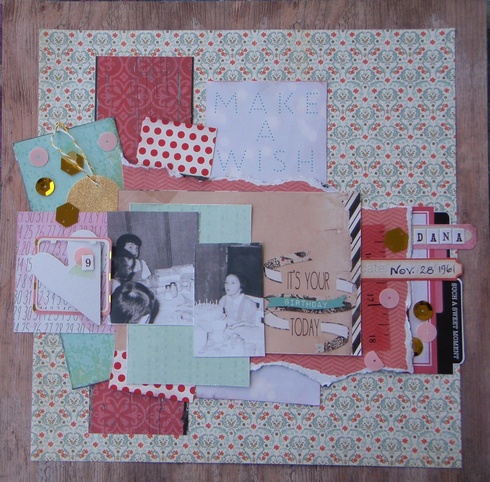 10 different Halloween patterns for 4 entries
(houndstooth background, 4 photo mat, 1 card with tree on it,  4 borders - worded, striped, fence, dotted,  one behind the wooden pumpkins)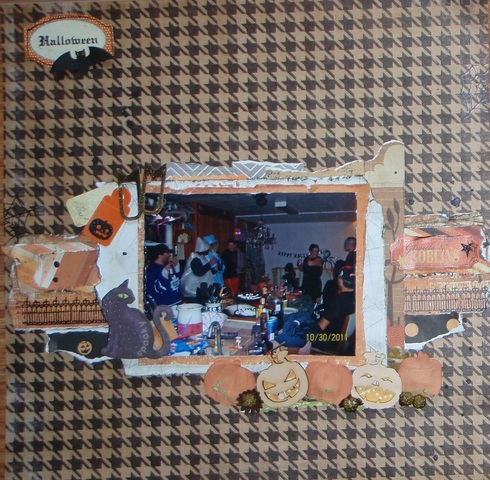 Fine Print:
Open to any NEW project you want to do this month using lots of patterned papers.
Combine with any other challenge that allows it, just let me know which one.
No limit to how many entries, the whole idea is to get scrapping and use up lots of paper!
Due midnight the last day of the month.  Upload to this thread, there is no gallery.
Winner will be randomly chosen for a $5 ACOT gift certificate from me, and an RAK if there are more than 20 individuals who enter.
4.
LoreenC
  (2 X H bonus)
5.
blfonty
  (1)
7.
lissahope26
(2)
10. 
Retiree3
(3)
11.
lissahope26
(1)
12.
traveler
(1)
13.
Scrap Bug
(1)
14.
joannie
(1)
15.
shoorn
(1)
17.
Tammey
(1 X H bonus)
18.
Deanna13
 (1)
19.
lissahope26
(1)
21.
Scrapqueen141
 (2)
23.
Scrapqueen141
(1 X H bonus)
24.
MTCanuk
(1)
25.
CarrieG
(1)
26.
KimberlyE
(1)
27.
MTCanuk
(1)
29.
rachel0017
(1 X H bonus)
30.
traveler
(1)
31.
traveler
(1)
32.
Deanna13
(1)
33.
Barb Van
(1)
34.
Sandi0805
(1)
35.
MTCanuk
(1)
36.
Deanna13
(1)
37.
Christi S.
   (1)
41.  
Yankeegirl
  (2 X H bonus)