Congrats to #8 TAMMEY!  You are the winner of the October Foodie Challenge $5 gift card!  Thank you to everyone who entered and I apologize for being so late with these results!
So our recipe challenge this month is all about this warm blend of liquid happiness that comes every fall

You must use at least 3 of these ingredients:

Pumpkin Puree:  Use a photo that has pumpkins in it 
Steamed Milk: Use a large cream or off white element (large as in at least 3x3)
Shot of Esspresso:  Use a SHOT of enamel dots
Dash of Nutmeg: Use a sprinkle of sequins or polka dots
Sugar: A glittery element
Cinnamon Stick:Use dark Brown for the background
BONUS INGREDIENT - ALLSPICE: Use the word SPICE in your title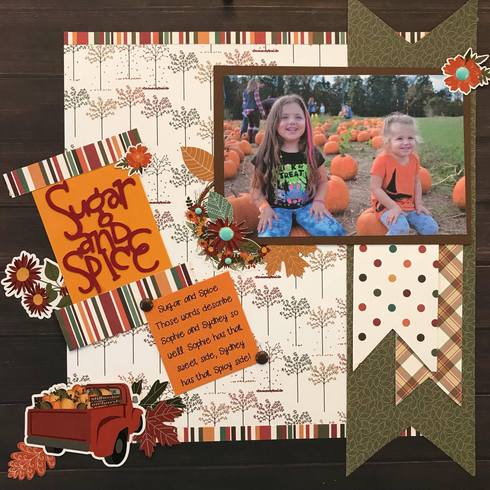 Rules of our Kitchen:
1. Push yourself to make a design that's better than sliced bread!
2. Entries open to FRESH BAKED, BRAND NEW projects only - paper, digital, & card making.
3. May be blended with one other challenge that allows it.
4. Must pop out of the oven October 31st, at 11:59 PM PST.
5. One lucky chef, chosen at random, will receive a $5 ACOT gift card.
6. Up to 3 entries may be poured in per month.
7. A RAK is awarded to a second chef if there are more than 15 unique entries (not including bonuses) during the month.
Participating Chefs:
1. Retiree3
2. Retiree3 (Bonus)
3. Lissahope
4. Emmapaige
5. Emma page (Bonus)  
6. Scrappinmom99
7. Tammey
8. Tammey (BONUS)
9. Blbabe1234
10. Deanna13
11. sweetsour
12. sweetsour (Bonus)
13.1scrappymom
14.1scrappymom (Bonus)
15. Sandi0805
16. Sandi0805