And random.org chose.... KimberlyE!!!!! Please let me know if you would like a GC or RAK (worth more than the GC).
Welcome to the first (of hopefully many) month of the stamping challenge! Since this is the first month, I want you to stay in your comfort zone and use your favorite stamp or stamp set. If you don't have a specific favorite, then choose one you like a lot. When you post your project, please tell us why it's your favorite.
This is open to paper projects only (layout, card, project); up to 3 entries as long as they are one of each type (LO, card, project). The only catch is that multiple entries must use the same stamp or stamps from the same set. 
My favorite stamp set is these grape vines from Heartfelt Creations,  the set has 2 sizes of vines, a wine glass, a wine bottle, a scene, and matching dies. Part of the reason that it's my favorite is because I love coloring the grapes. Also, I enjoy visiting wineries and the are super useful for both male and female adult cards. 
For my examples, I have a layout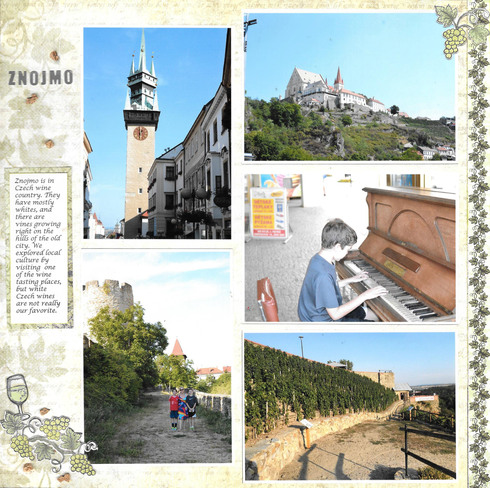 and a project ( gift card holder)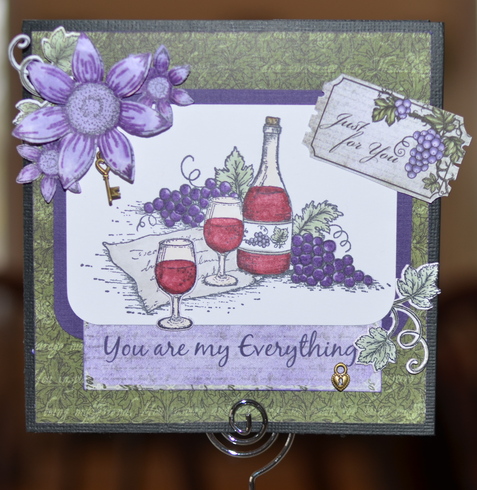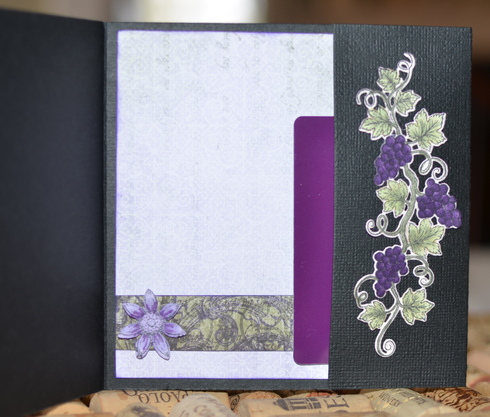 Both were made using the same grapevine stamp set, but are colored completely differently. 
One winner, chosen randomly, will receive either a $5 GC to ACOT or a RAK worth more than $5 (winner's choice). 
fine print:
1. Open to newly created, paper projects only (LO, card, project)
2. Up to 3 entries, one of each type of described above
3. A stamp is defined as something that you apply a wet, colorful, or sticky substance (such as ink or paint) to and then transfer to the paper by pressing down. No digital stamps. 
4. Entries are due November 30, 2017 at midnight. 
5. May combine with one other challenge that allows it.
If anything is unclear or I left out anything important, please let me know and I will update this top post.