Per random.org the winner of the gift card is
# 1 Deanna13
. Congrats Deanna I will send your card asap. 
For the title challenge this month I would like for you to use the title "One Of A Kind"  You must also use at least 3 sparkly items.(washi tape, bling, glitter etc.)
***Bonus if you use a doily anywhere on your layout.
My example: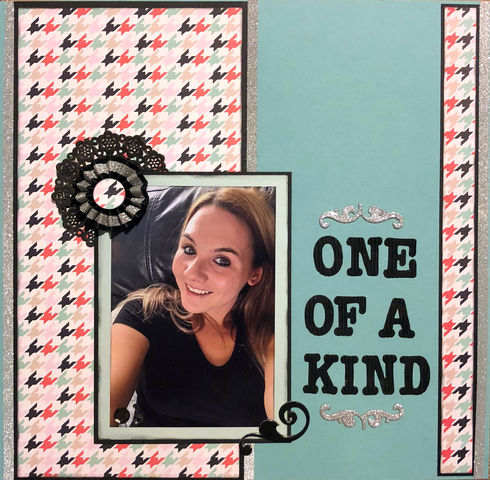 For the fine print....
This can be a paper or digital layout, pocket page, or card.
All work must be new. 1 entry per Cherry.
You may combine with one other challenge that allows that. .
Please link your work here. Deadline is December 31, 2017
A random winner will be selected for a $10 ACOT gift card from me!  
Cherries Participating:
1. Deanna13-Deanna
2. Deanna13-Deanna (bonus for doily)
4. emmapaige-Chris
5. emmapaige-Chris (bonus for doily)
6. Sallor-
7. Sallor- (bonus for doily)
8. Retiree3-Donna
9. Retiree3-Donna (bonus for doily)
10. beachlover-Ann
11. Linda S.-Linda
12. Linda S. -Linda (bonus for doily)
13. Sandi0805-Sandi
14. Sandi0805-Sandi (bonus for doily)