Per Random Number Generator #30 wins the GC - Congrats StacyLee.  Off to order your GC.
Welcome 2018 - This month's challenge is to use manufactures that have the letters
T (20) and/or R (18)
in the manufacturer name.  Sher had suggested this several months ago where the manufacturer doesn't necessarily need to start with the letter - just have the letter(s) included in the manufacturer name. For instance, I used Carta Bella for my example.....BUT even though that included both T and R, I only would get one entry.  HOWEVER, if I also used Simple Stories I would get an additional entry.  You will be limited up to three manufacturers. This may be confusing so if you have any questions, please don't hesitate to ask.
I used all Carta Bella on my sample and I also used the January 1st sketch from Sketch N Scrap.
Please be sure to list the manufacturer(s) you are using. We should be able to clearly see the product(s) that you do use for this challenge! I will pick a random winner to receive a $5 ACOT gift certificate.
Must be a new layout/card or altered project.
Limit three manufacturers.
Limit to three entries.
Must post to the gallery by 1/31/2018 at midnight and also post to this thread.
You may combine with other January monthly challenges if allowed by that challenge.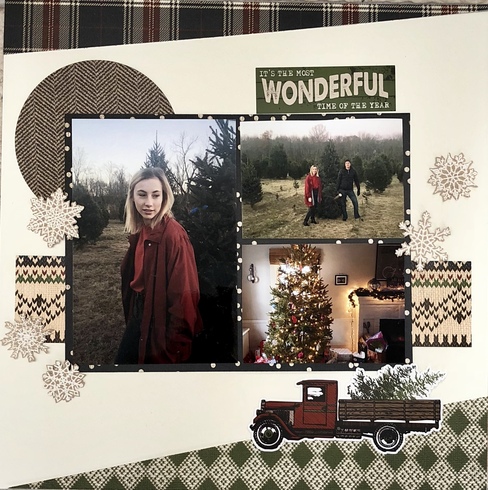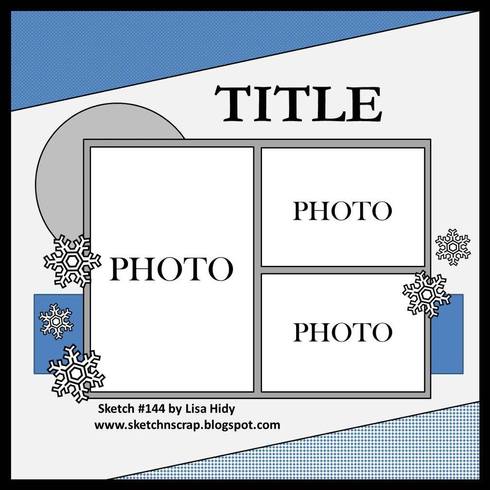 Participants:
shoorn - T Scrap Your Trip
shoorn - R Crate Paper
CarrieG - T Photoplay
shoorn - T Hot Off the Press
shoorn - R Recollection
traveler - R Graphic 45
traveler - R Heartfelt Creations
traveler - R October Afternoon
mgehrke - R Echo Park
lissahope26 - Reminisce
traveler - Basic Grey
traveler - Crafters Workshop
traveler - Close to my Heart
Deanna13 - American Crafts
Deanna13 - Amy Tangerine
Deanna13 - Crate Paper
traveler - The Twinery
traveler - Graphic 45
traveler - Recollections
Yankeegirl - Kaiser Craft
Yankeegirl - American Crafts
Yankeegirl - Carta Bella
keatonsgtgram - Tim Holtz
keatonsgtgram - Echo Park
keatonsgtgram - Paper Studio
Deanna13 - Simple Stories
Deanna13 - Prima
Deanna13 - Dear Lizzy
StacyLee - Amy Tangerine
StacyLee - Poppystamps
StacyLee - American Crafts
Berta R. - Teresa Collins
karen c. - Kaisercraft
Sandi0805 - Paper Loft
Sandi0805 - Prima
Sandi0805 - Echo Park
Retiree3 - Close to my Heart
LoreenC - Carta Bella
LoreenC - Simple Stories
Deanna13 - Photoplay
Deanna13 - Echo Park
Deanna13 - American Crafts
1scrappymom - Reminisce
blfonty - October Afternoon
blfonty - Lifestyle
blfonty - Carta Bella
lissahope26 - Kaisercraft
Tammey - Amy Tangerine
Tammey - Hero Arts
Tammey - Tim Holtz
lissahope26 - Amy Tangerine
ScrappyDistractions - Photoplay
ScrappyDistractions - Kaisercraft
ScrappyDistractions - Simple Stories
1scrappymom - Simple Stories
1scrappymom - Graphic 45
1scrappymom - Basic Grey
1scrappymom - Scenic Route
StacyLee - Photoplay
StacyLee - Simple Stories
StacyLee - Tim Holtz
blfonty - KaiserCraft
blfonty - WRMK
blfonty - Tsukineko Ink
Tammey - Amy Tangerine
Tammey - Petaloo
Tammey - Eyelet Outlet
StacyLee - Pinkfresh Studio
StacyLee - Simple Stories
StacyLee - Tim Holtz
blfonty - Simple Stories
blfonty - Fancy Pants
blfonty - Making Memories
scrappinmom99 - Simple Stories
scrappinmom99 - American Crafts
scrappinmom99 - Crate Paper
scrappinmom99 - Little Yellow Bicycle
scrappinmom99 - Freckled Fawn
Sandi0805 - American Crafts
Sandi0805 - Ranger
Sandi0805 - Bella Boulevard
Sandi0805 - Close to My Heart
Sandi0805 - Echo Park
Sandi0805 - Petaloo
scrappinmom99 - October Afternoon
scrappinmom99 - GCD Studios
scrappinmom99 - Pinkfresh
blbabe1234 - Tattered Angels
blbabe1234 - Anna Griffin
average_kim - Fancy Pants
winmom - Simple Stories
winmom - Hero Arts
winmom - Close to my Heart
joannie - Tim Holtz
joannie - Stampin' Up
joannie - Making Memories
joannie - American Crafts
joannie - Tim Holtz
joannie - Tattered Angels
joannie  - Carta Bella
joannie  - Tim Holtz
joannie - Adorin It
pawprints - Simple Stories
pawprints - Little Yellow Bicycle
pawprints - EchoPark
Krystle - Carta Bella