Hello Cherries!!! 
I am your Sunday hostess this month!! Are you excited to be doing another 30-30???  It is just the push I needed to get scrapping and to work on actually completing my Dec Daily/JYC album! I did not get any of it done in DEC.!!!! But I have been doing pages for it this past week like crazy!! (well crazy within reason! )
I am posting early... not feeling great today. I have been able to get caught up for day 5 and get day 6 done too but I feel worse now than I did earlier.... so I am being proactive. just in case!!!!!
Are you working on completing a project?  Trying to use up some of your stash? Or just working on getting some of those photos scrapped?  I am using 30/30 to complete my DD/JYC! This challenge is going to be mostly up to whatever you would like to scrap, I only have 2 requests! Let me see some TWINE and BLING!! That's it!
So for the rules:   Must be a new project- can be a layout- card-pocket page-digi! Must be submitted by 11:59 pm saturday Jan 13th!  I am adding a TWIST-- if you do a Birthday themed project I will give you a bonus entry! Jan 7 is my dd's 25th birthday!!! Wow where does time go??  I will give a $5 gc to ACOT to a random winner! 
Remember this is supposed to be fun!! And you have plenty of time 
!
Example to follow.... Happy Scrapping!!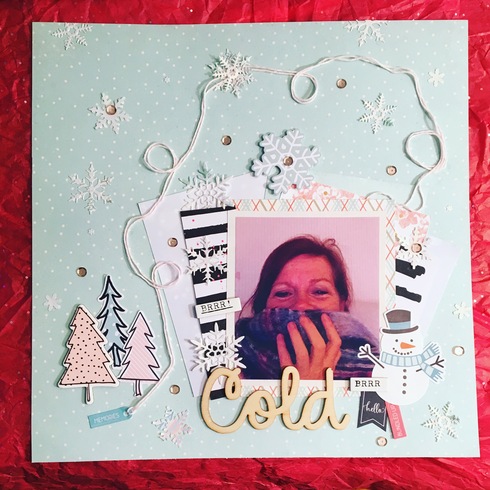 Participating Cherries:
1. lissahope26
2. blbabe1234
3. 1scrapdiva
4. 1scrapdiva (bday)
5. emmapaige
6. traveler
7. traveler (bday)
8. deanna13
9. deanna13 (bday)
10. MTCanuk
11. Linda S
12. Linda S (bday)
13. mgehrke
14. mgehrke (bday)
15. berta r
16. christi s.
17. christi s. (bday)
18. carrieG
19. retiree3
20. renee P.
21. Charleneanne
22. keatonsgtgram
23. yankeegirl
24. 1scrappymom
25. Sandi0508 
26. sandi0508 (bday theme)
Winner picked by random.org is #13!!! Congrats Mildred!!!   I will get your gc sent over in a bit!