I chose this pretty Mood Board from Pinterest. With February I think of 'love and hearts and everything comforting'. So many things pictured to inspire you from the hearts to the flowers and candy to the cup of hot cocoa (or whatever your hot beverage is)! Also that cute little snowman surrounded by hearts and it is ONCE AGAIN SNOWING here this morning!! It's coming down fast and the ground is already covered. So, I hope you'll find some inspiration in this Mood Board.  
You MUST also include 1 or more hearts.
Please state how you were inspired!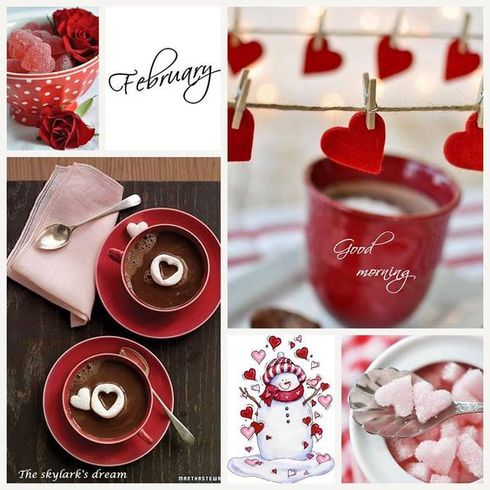 Photos of sweet grandkids Lucy and Kellan wearing pink, January 2018.
Be Forever Who You Are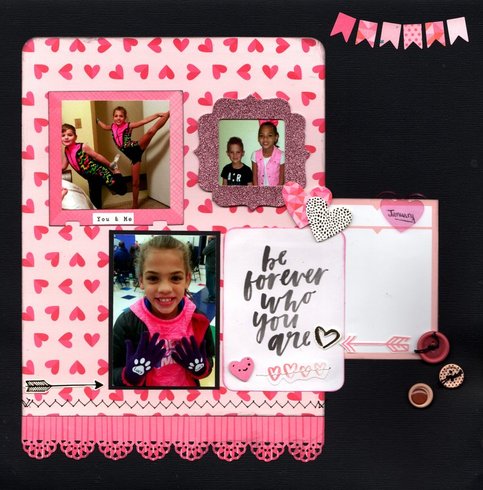 For the fine print....
This can be a paper or digital layout, a card, project life, or other project! All work must be new. You may do this multiple times. You may combine with one other challenge that allows. Please link your work here. Deadline is February 28th. A random winner will be selected for a $5 ACOT gift card from me! If there are more than 20 participants I will draw a second name for a RAK too.
Looking forward to seeing your work!
----------
Cherries Participating:
1. Berta (Berta R.)
2. Anne-Marie (scrappinmom99)
3. Donna (Retiree3)
4. Melissa (lissahope26)
5. Brandy (blbabe1234)
6. Tammey (Tammey)
7. Susan (suewho372)
8. Mildred (mgehrke)
9. Susan (shoorn)
10. Melissa (Scrap Bug)
11. Anne-Marie (scrappinmom99)
12. Karrie (sweetsour)
13. (Sallor)
14. Donna (Retiree3)
15. Susan (shoorn)
16. Sandi (Sandi0805)
17. Sandi (Sandi0805)
18. Sandi (Sandi0805)
19. Loreen (LoreenC)
20. Pam (all4ty)
21. Pam (all4ty)
22. Karen (keatonsgtgram)
Thanks so much to everyone who took my February Mood Board Challenge!


According to Random.org Winner of the $5 ACOT Gift Card is

9. Susan (shoorn)
(I'll be buying it shortly.)

Congrats Susan!!




Winner of the RAK -

21. Pam (all4ty)


Congrats Pam! Please pm me your name and address so I can get your RAK in the mail.