I loved all the layouts from everyone this month.   Great layouts using the colors and hearts.   So the winner this month of the gift card is Sweetsour.  Congrats Karrie and I will order your gift card soon.  
I have decided to bring back the color challenge and also incorporate a shape with it.   Each month I will have a color combo and a shape or shapes that must be used. 
For the month of February the colors to be used are black, white, red and pink.  Any shade can be used of those colors.  At least 75% of the layout must be those colors.  And since this is the month of LOVE, you must have at least one heart.  It can be any kind of heart.  A pattern paper with hearts on it, wood, a diecut etc.  Just as long as there is a heart somewhere on the layout.   You may do a one or two page layout if you wish.  You may add other items on your layout that are not listed above.   PM me or post to this thread if you have any questions.
Bonus entry:  You will get an extra entry if you use only those colors (no other colors used including your embellies).
Bonus entry:  Scraplift a layout of mine.
Here's some of my layouts using those colors only in papers and embellishments: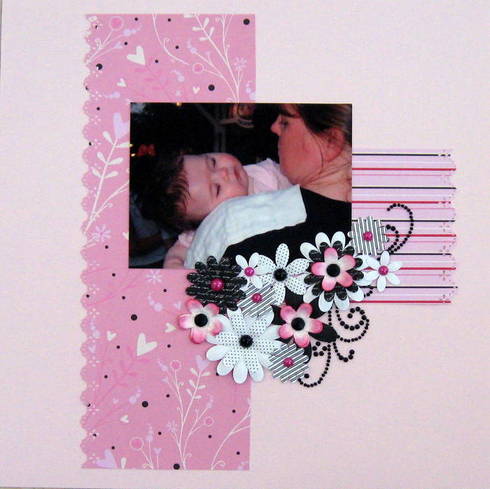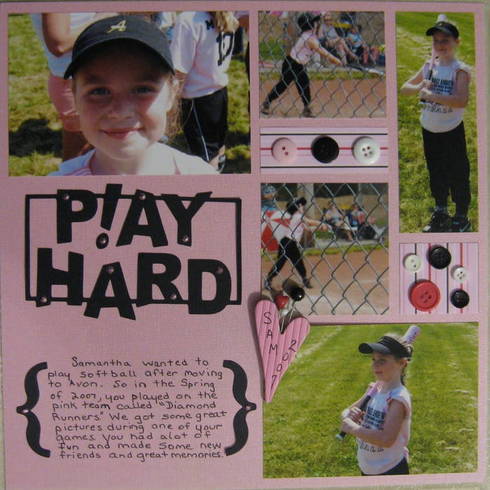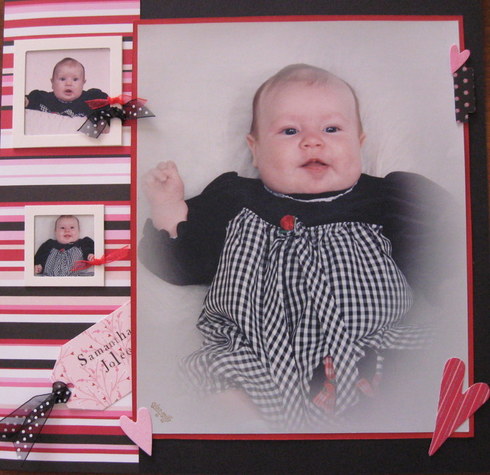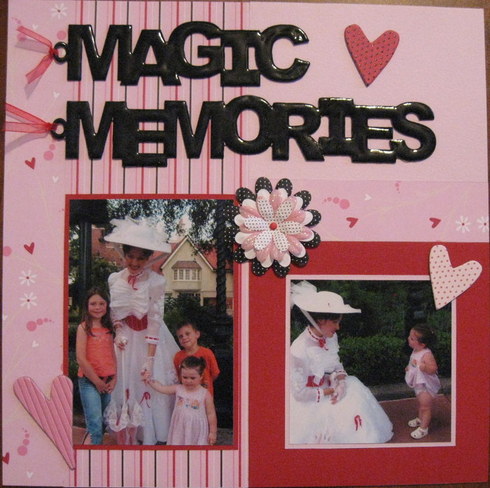 Here are the rules:  We gotta have them.
1. Layout must be at least 75% of the colors to be used and include at least one heart.  Other colors can be used.
2.  Must be new.  Layouts only.  Can be paper or digital.
3.  Must post to this thread.  No gallery spot.
4.  Must be posted to this thread by 11:59pm  February 28, 2018.
5.  Multiple entries allowed.  No limit.
6.  May combine with one other challenge that allows combining.  
7.  A 2 page layout will count as one entry and items can be on one page only or on both.
8.  If you lift one of my layouts (does not have to be one of the samples) you must post it to the thread also,.
9. A $5.00 gift card will be awarded from me to one random drawn winner.  
Have fun and can't wait to see what everyone creates this month.