Wow, what a lot of entries this month.  All the layouts were awesome and I like how everyone used triangles differently.  And for no particular reason, I am going to pick two winners this month.  By random.org the winners are:  Linda S and blbabe1234 (Brandy).  Congrats ladies and I will order your gift cards soon. 
I have decided to bring back the color challenge and also incorporate a shape with it.   Each month I will have a color combo and a shape or shapes that must be used. 
For the month of March the color to be used is green.  Any shade of green can be used. Going through my gallery I found that green was not one color that I use alot.  So with that in mind I am going to keep the color part simple and that at least 25% of the layout must be shades of green.  The 25%  will include papers and all embellishments using green.  I think of kites in the month of March, so the shape will be triangles.  You must have at least one triangle on your layout.  It can be a paper in the shape of a triangle or maybe a banner (as long as it is triangles).  It can be any kind of triangle.  A pattern paper with triangles on it, wood, a diecut etc.  Just as long as there is a triangle somewhere on the layout.   You may do a one or two page layout if you wish.  You may add other items on your layout that are not listed above.   PM me or post to this thread if you have any questions.
Bonus entry:  You will get an extra entry if you use only shades of green with neutrals  (no other colors used including your embellies).
Bonus entry:  Scraplift a layout of mine.
Bonus entry:  Your picture is a triangle shape (see example below)
I went through my gallery and really could not find many examples using green and triangles.  So the layouts below are some of my layouts where I used the triangle shape.  
This one does have some green but it shows a picture in the shape of a triangle.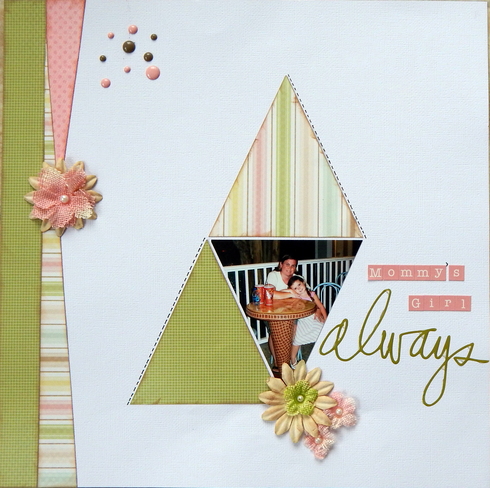 Not the right colors, but shows many triangles grouped together.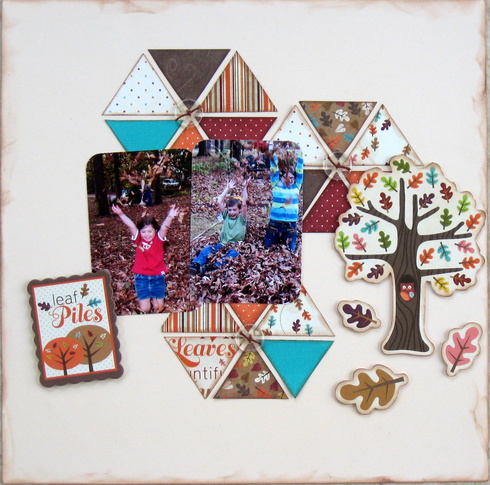 Not the right colors, but there is a large triangle in the middle of the page with layering and pictures over it.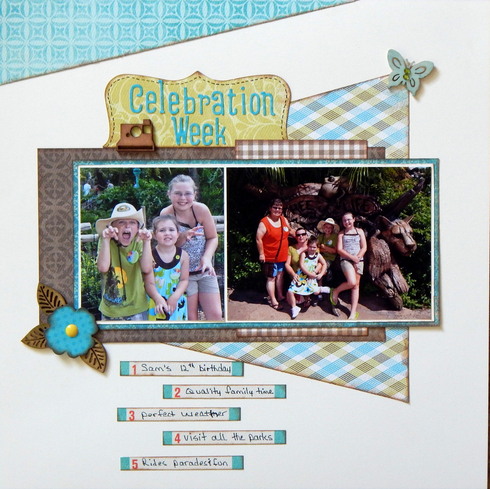 Not the right colors, but how I used triangles in the corners,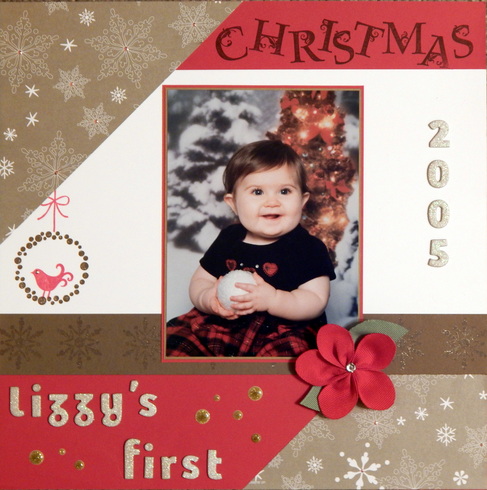 Does have some green (lol), but how I used small triangles at different places on the layout for journaling.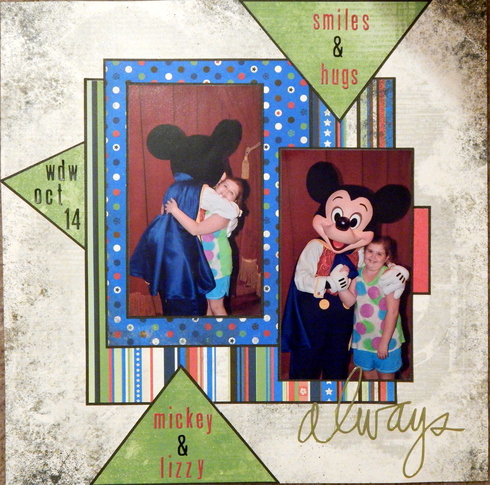 Hope these examples give you some ideas.
Here are the rules:  We gotta have them.
1. Layout must be at least 25% of shades of green to be used and include at least one triangle.  Other colors can be used.
2.  Must be new.  Layouts only.  Can be paper or digital.
3.  Must post to this thread.  No gallery spot.
4.  Must be posted to this thread by 11:59pm  March 31, 2018.
5.  Multiple entries allowed.  No limit.
6.  May combine with one other challenge that allows combining.  
7.  A 2 page layout will count as one entry and items can be on one page only or on both.
8.  If you lift one of my layouts (does not have to be one of the samples) you must post it to the thread also,.
9. A $5.00 gift card will be awarded from me to one random drawn winner.  
Have fun and can't wait to see what everyone creates this month.