Random Number Generator picked #20 - so congrats Joannie.  I'll be ordering your GC momentarily!
April Fools - I am your hostess for the popular Cherry Lift Challenge this month.
The Cherry Lift Challenge is a scraplift challenge.  The idea is pretty straightforward, pick out a layout (or card, project, etc.) and lift it.  For this challenge, you will be limited to the gallery of our featured cherry for the month.  However...if you happen to be the featured cherry of the month, you have the option of either lifting yourself or you can lift anything from my gallery.
And this month's
featured cherry is..............lissahope26 / aka Melissa.
I have been a big fan of Melissa's work since she first joined us at ACOT. We both bought almost the entire collection of Shimelle's Glitter Girl so I knew I wanted to lift one of the layouts she used that collection. Of course you don't have to use the same collection as us - there are many more fantastic layouts to lift. Check out her
gallery here
for
lots of inspiration!  

This is my layout: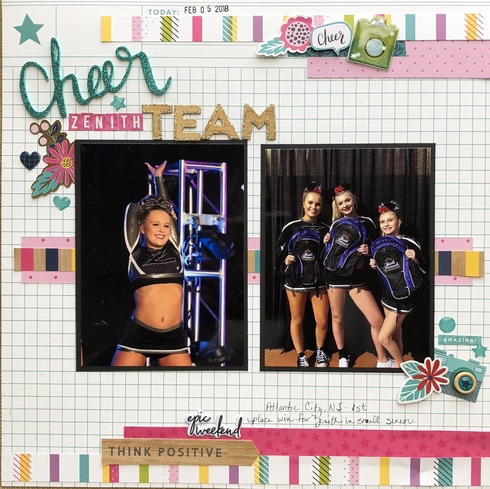 And this is Melissa's layout I lifted:


Here's the rules:
One entry per person
Your entry must be new work and lifted from the featured cherry's gallery
You can combine with one other monthly challenge that allows 
No gallery spot, please link both your entry and what you lifted in this thread
Deadline is midnight, April 30, 2018
A winner will be chosen using random.org to receive a $5 ACOT gift card from me! 
I tried to cover everything, but if you have any questions, just ask them in this thread.  Most of all, have fun and I look forward to seeing your work!
JillinIN

Deanna13

Retiree3

blfonty

blbabe1234

Barb Van

shoorn

Linda S.

CarrieG

1scrapdiva

lissahope26
tms58
Berta R.
Tammey
karen c.
StacyLee
1scrappymom
Sandi0805
Yankeegirl
joannie
LoreenC.