I have to say, I am so overwhelmed with gratitude at the amount of people who entered this month's Movie Madness Challenge! Thank you so much! The winner of the $5 gift card, as chosen by random.org, is

#38 - mrozwood

, and the winner of the RAK is

#8 - emmapaige

! Thank you again to everyone who entered!
May the Fourth, the unofficial holiday for Star Wars fans, is this month and, while I am not a Star Wars fan, the Mel Brooks parody, Spaceballs, is one of my favorite movies of all time. It features Dark Helmet and a band of Storm Trooper look-alikes on an intergalactic quest to capture Princess Vespa and steal all the air from her home planet, Druidia. Along the way, Vespa is "rescued" by Lone Star and together with their lovable sidekicks, Dot and Barf, they attempt to thwart Dark Helmet's plans. Our focus then, for this month's movie challenge, will be SPACE.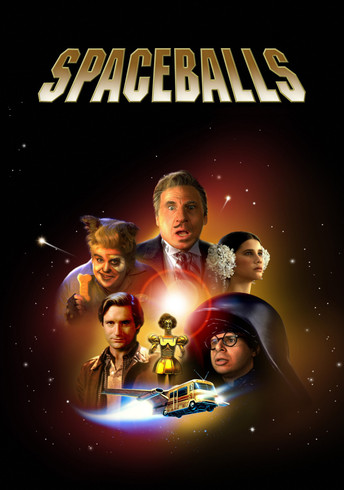 OPTION 1: White Space
For this option, make it scant. Use only one or two photos, minimal embellishments, and be sure 50%-75% of your layout is left blank. Remember, "white space" does not literally have to be white; it just means there shouldn't be any photos or embellishments there.  
OPTION 2: Fill the Space
For this option, more is more! Use four or five photos, pack on the embellishments, and cover at least 75% of your page.  
For the bonus, challenge yourself to make one layout of each type. If you submit TWO layouts, one for EACH OPTION, you'll get a bonus entry this month! You can submit two layouts for the same option, but that will not qualify you for the bonus.
Sample for Option 1: White Space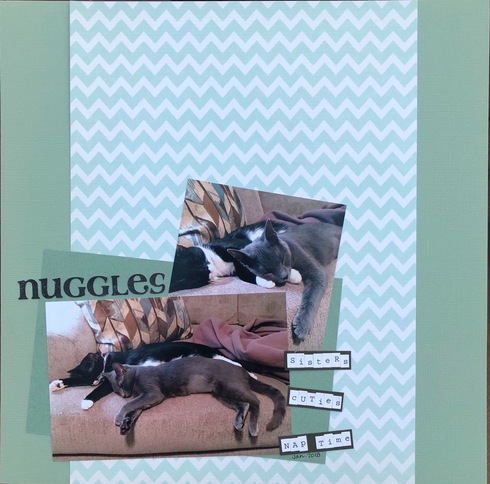 The Fine Print:
1. HAVE FUN MAKING YOUR PROJECT!
2. Entries open to new projects - paper, digital, & card making.
3. May be combined with one other challenge that allows it.
4. Due May 31st, at 11:59 PM.
5. One lucky winner, chosen at random, will receive a $5 ACOT gift card from us!
6. Up to 3 entries permitted per month.
7. A RAK is awarded to a second winner if there are more than 15 unique entries (not including bonuses) during the month.
Participating Cherries:
1. 1scrappymom (option 1)
2. 1scrappymom (option 2)
3. 1scrappymom (BONUS)
4. CarrieG (option 1)
5. Deanna13 (option 2)
6. Deanna13 (option 1)
7. Deanna13 (BONUS)
8. emmapaige (option 1)
9. MTCanuk (option 1)
10. traveler (option 2)
11. Tammey (option 1)
12. Tammey (option 2)
13. Tammey (BONUS)
14. shoorn (option 2)
15. lissahope26 (option 1)
16. all4ty (option 2)
17. all4ty (option 1)
18. all4ty (BONUS)
19. Deanna13 (option 2)
20. Retiree3 (option 1)
21. Retiree3 (option 2)
22. Retiree3 (BONUS)
23. blfonty (option 1)
24. blfonty (option 2)
25. blfonty (BONUS)
26. wheeliegirl (option 2) 
27. wheeliegirl (option 1)
28. wheeliegirl (BONUS)
29. LoreenC (option 1)
30. traveler (option 2)
31. karen c. (option 1)
32. joannie (option 2)
33. Barb Van (option 2)
34. Barb Van (option 1)
35. Barb Van (BONUS)
36. lissahope26 (option 2)
37. lissahope26 (BONUS)
38. mrozwood (option 1)
39. pawprints (option 1)
40. scrappinmom99 (option 1)
41. Retiree3 (option 1)
42. keatonsgtgram (option 1)
43. keatonsgtgram (option 2)
44. keatonsgtgram (BONUS)