Random Number Generator picked #2 - so congrats to lissahope26 / Melissa. I'll be ordering your GC right now (so I don't forget - LOL!!).
Since several of us are participating (or at least attempting) in the Summer Reduction, the June Manufacturer Challenge is to use a manufacturer that you've had in your stash for awhile or a manufacturer you only have bits and pieces left. You may use other items that are not the manufacturer you chose for your layout but at least 80% must be that manufacturer.  Because we are trying to bust or rediscover our stash, you may enter up to five times but please limit to one manufacturer per entry.  Please let me know if you have any questions because this month is different from previous months.
Please be sure to list the manufacturer you are using. We should be able to clearly see the product(s) that you do use for this challenge! I will pick a random winner to receive a $5 ACOT gift certificate.
Must be a new layout/card or altered project.
Limit to five entries.
Must post to the gallery by 6/30/2018 at midnight and also post to this thread.
You may combine with other June monthly challenges if allowed by that challenge.
For my sample I used Simple Stories Romance collection.  I have used almost all of this collection on other projects but I think I can get one more page done!
   I also used this week's sketch from Sketch N Scrap.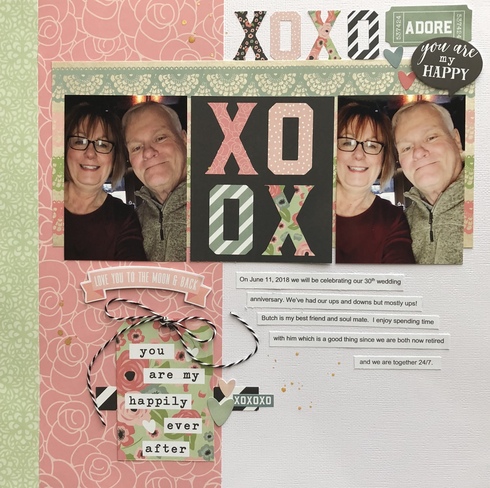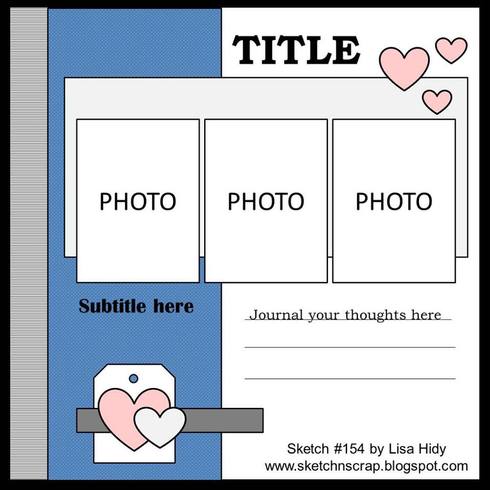 lissahope26
lissahope26
Deanna13
MTCanuk
MTCanuk
blfonty
lissahope26
lissahope26
joannie
shoorn
joannie
stateless
CarrieG
CarrieG
CarrieG
traveler
lissahope26
traveler
Tammey
Tammey
Tammey
LoreenC
sweetsour
Deanna13
Jaditelady173
Jaditelady173
scrappinmom99
ScrappyDistractions
blbabe1234
Yankeegirl
Jaditelady173
suewho372
blfonty