CONGRATS TO BLFONTY!  WINNER OF THE $5 GIFT CARD! THANKS TO EVERYONE WHO ENTERED!!!
Hello and thank you for allowing me to be a tad bit late with this month's Movie Madness Challenge!
I've really been into fussy cutting and die cutting these days so the movie is an obvious choice to me:
"DIE HARD"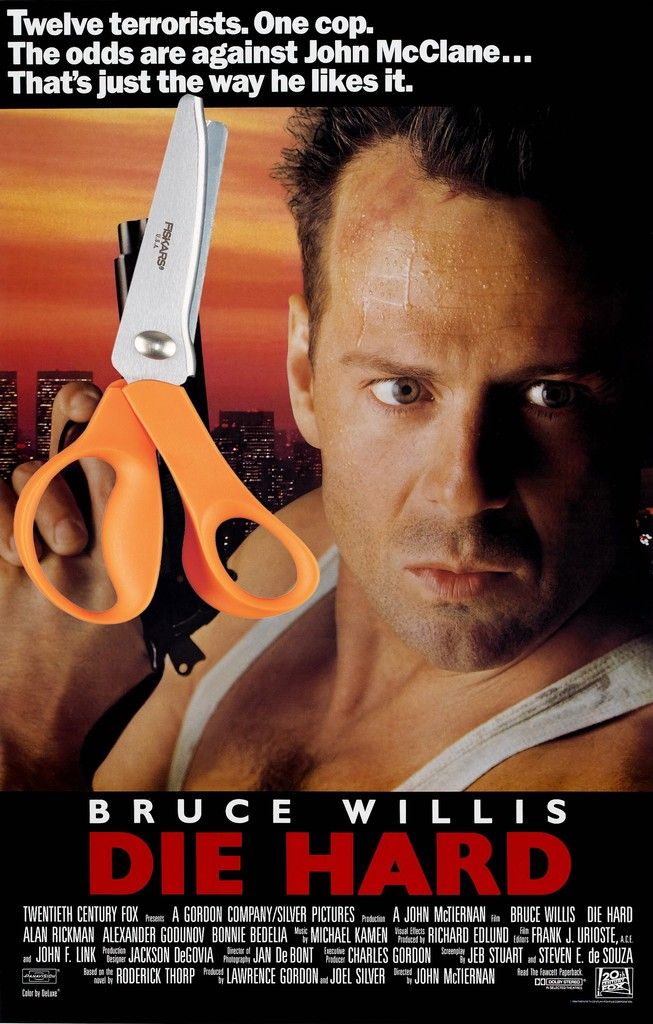 I am not a fan of guns these days so I used a little creative license with the photo...and it applies to the challenge! ( Ahh, Hans Gruber, you will be missed)
So this month I want you to be literal and use those die cuts to DIE (cut) HARD! 
OPTION ONE
Use dies,cutting machines, punches or fussy cut a LARGE shape for your layout.  I cut a giant donut for my page.  Try to make the shape one quarter (6x6) of the page!
Aplhabets/numbers count as well.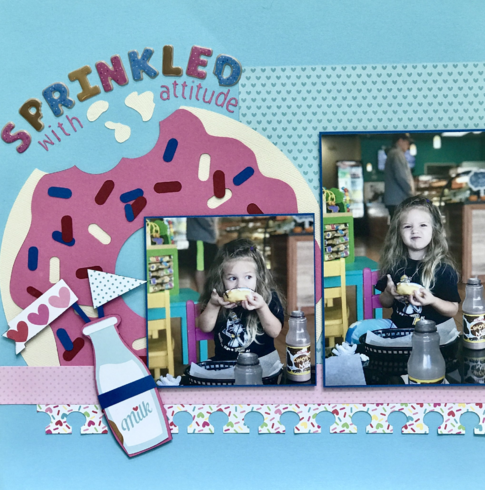 OPTION TWO
Use many, many, many die cuts, punched shapes or fussy cuts to create a border from edge to edge of your paper.  It can be layered or straight but it must be the full length or width of the base paper.
The Fine Print:
1. HAVE FUN MAKING YOUR PROJECT!
2. Entries open to new projects - paper, digital, & card making.
3. May be combined with one other challenge that allows it.
4.
Due july 6th 2018, at 11:59 PM.
5. One lucky winner, chosen at random, will receive a $5 ACOT gift card from us!
6. Up to 3 entries permitted per month.
7. A RAK is awarded to a second winner if there are more than 15 unique entries (not including bonuses) during the month.
Participating Cherries:
1. Retiree3
2.StacyLee
3.StacyLee
4.joannie
5. blfonty
6.tammey
7. emmapaige
8. jadeitelady173
9.lissahope26
10.  jadeitelady173
11. jadeitelady173
12. berta r.
13. blbabe1234
14. berta r
15. beachlover
16. yankeegirl
17. yankeegirl
18. lovestostamp
19. Karen C.