Congratulations to Donna  Retiree3 for winning this challenge this month. Your gift card is ordered.
July Game Themed Challenge
I was planning on doing this a little more difficult than it is, but my IRL people yelled at me!!  So I'm going to slant it in a way if you do it more difficult, you get bonus entries.  
So, it's the month of the country's birthday!  July 4th.   So what's more appropriate than using "Connect Four" for our challenge?  My SIL and I played it over and over again when she was little (she was six, I was 19 when I started dating her brother)  It's a more complicated version of tic tac toe.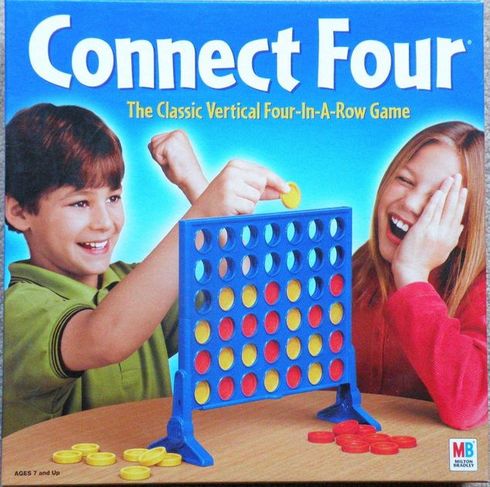 So here's your challenge.  You need to use four in some way in your challenge, but not the obvious "put a 4" in your title or journaling.  The Fourth of July can be used, but not as your "4".  No for, No fores (for the golfers) just something like Four Generations,  Baby number Four,   
FOR your bonus, you may use Four more than once.  For example, your  #4 grandchild turns 4.  Or you are going taking trip #4 to the beach with four others.  Or you used 4 embellishments, or four different patterned paper.  
IF you use the four actually four times (and you may count the 4th of July for this combo, but you do not have to) – you get 5 entries into the challenge.  Got it? 
Have fun – any paper is fine, anything that gets you to Four once.  After that the skies the limit.  Please tell me on your entry how many Fours you used, so I don't mess the count up for you.   
Go connect Four!