Thank you for playing along this month, I really enjoyed seeing how you used Donna's awesome gallery!  The winner this month.....according to random.org is...….#15,
joannie!
Congrats! I'll be ordering your gc shortly!
Thank you to everyone who has played along in the Cherry Lift challenges each month!  This will be my last Cherry Lift challenge, in August I'll be hosting a Technique Challenge.  I hope you enjoy it as much and play along with it, too.  For the last hoorah of the Cherry Lift I've picked a cherry with an amazing gallery, check it out...……..

The
Cherry
Lift Challenge is a scraplift challenge.  The idea is pretty straightforward, pick out a layout (or card, project, etc.) and lift it.  For this challenge, you will be limited to the gallery of our featured
cherry
for the month.  However...if you happen to be the featured
cherry
of the month, you have the option of either lifting yourself or you can lift anything from my gallery.
And this month's
featured

cherry

is..............wheeliegirl
!!! aka Donna!

I am a big fan of Donna's work and have several of her layouts saved in my favorites, especially her teen boy layouts since I have one of those myself LOL  Check out her gallery here....lots of inspiration!  But, when I pulled up her gallery with the goal to pick a teen/masculine layout, her layout Gotta Be Me totally caught my eye!  I love the design and the bright colors, and the fact that she scrapped a layout about herself: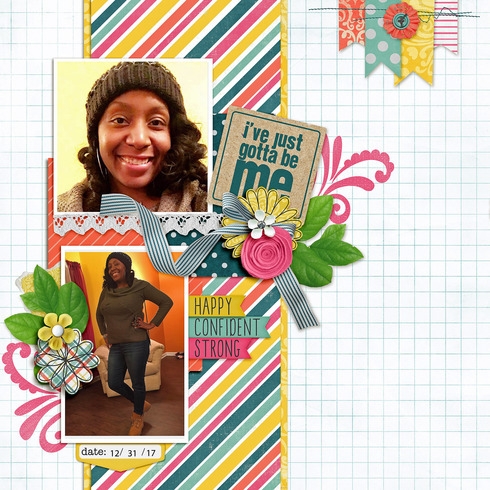 Here's my take on Donna's design: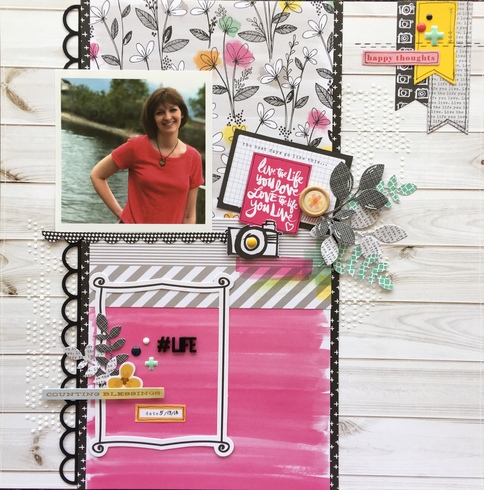 I was so inspired by Donna's layout that I'm offering you the chance for a
BONUS
entry this month.  If your layout has a picture, or pictures, of
ONLY you
, you'll get a bonus entry.  Nobody else can be in any of the pictures, use as many of yourself as you want.  Come on, get out from behind the camera, we scrapbookers don't do that enough!  If you don't have a picture readily available, take a selfie...no excuses! 
  BUT....it's not a requirement, just for a bonus entry.  Use Donna's gallery for inspiration and scrap anything else for one entry.
Here's the rules:
ONE entry
per person allowed
Your entry must be new work and lifted from the featured

cherry

's gallery
You can combine with one other monthly challenge that allows 
No gallery spot, please link both your entry and what you lifted in this thread
Deadline is midnight,
July 31, 2018
A winner will be chosen using random.org to receive a $5 ACOT gift card from me! 
I tried to cover everything, but if you have any questions, just ask them in this thread.  Most of all, have fun and I look forward to seeing your work!
Participants:
1. love2stamp
2. shoorn
3. Tammey
4. ScrappyDistractions
5. Carrie G
6. Karen c
7. Karen c **BONUS** 
8. Linda S
9. lissahope26
10. emmapaige
11. emmapaige **BONUS**
12. blfonty
13. Laura K
14. blbabe1234
15. joannie
16. Retiree3
17. Yankeegirl
18. Yankeegirl **BONUS**
19. tms58
20. tms58 **BONUS**
21. Deanna13
22. wheeliegirl
23. MTCanuk
24. beachlover
25. Sandi0805