So for the month of September we are going to do cards with ovals on them somewhere.  You can do an oval tag or matte something with an oval or whatever you want as long as there is at least one visible oval on the card.   Here are a couple examples that I made.
On the first one, my ovals are the scattered leaves below the tree.  Used a little hand held paper punch for those.  Second one, stickers.  Third one sizzix tag die.   Easy Peasy.  And if you are talented, you can hand draw your ovals where you like.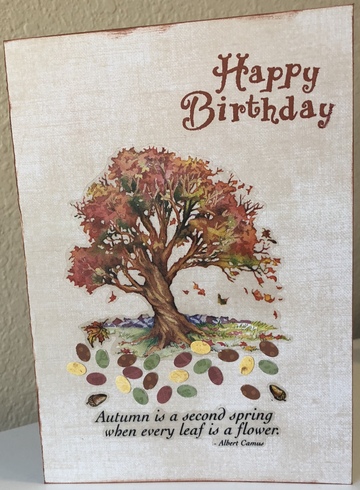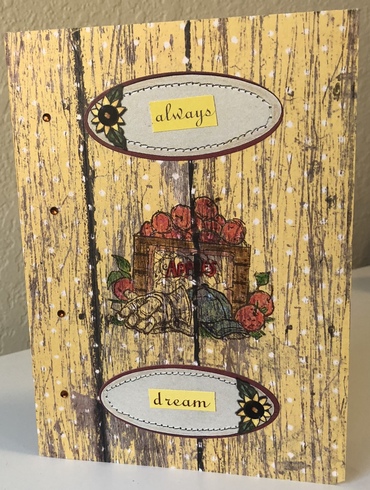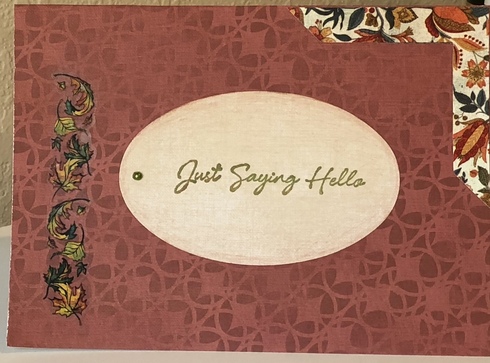 MUST HAVES
One or more ovals on your card is the only required element.
Bonuses
Use one or more apples (any color).
Use one or more photo corners
Use one or more trees (any type you like)
Silly Rules 
Cards only  DUH
must be new.  Maximum of two entries per person
combining ok with challenges that allow it
post your   card(s) in the gallery and link here
Due September 30 ,  2018  by 11:59p.m.
A random
winner
will receive a $5. GC
Participants
1.         Tammey
2.         Tammey*
3.         Tammey**
4. Traveler
5. Traveler*
6. Traveler
7. karen c.
8. karen c.*
9. karen c.**
10. shoorn
11. shoorn
12. shoorn*
13. blbabe
14. karen c.
15. pawprints
16. wimom
17. scrappinmom99
18. scrappinmom99*
19. scrappinmom99
20. scrappinmom99*
According to Random.org the winner is #11 SHOORN Congrats! GC on the way today