I loved all of your layouts and creative ways of doing this challenge! Thanks to everyone that participated!
Since I have over 20 entries that means that I will be picking 2 winners!
Winner #1, chosen using RandomNum iPhone app, is…
#8 Deanna13
Winner #2, chosen using RandomNum iPhone app, is…
#24 beachlover
Congrats Deanna and Ann!! I have sent out your gift cards! Have fun!  
---
This month we are going to do something that is more like working with paper, yet is used in graphic design too. We are going to leave the "holes" in letters filled in. This is not the same as when we filled the holes in with color as in a previous challenge, this is actually not "punching out" the hole of the letter. Here are some samples below to show you what I am talking about. (All the images below are from the MyFonts.com website.)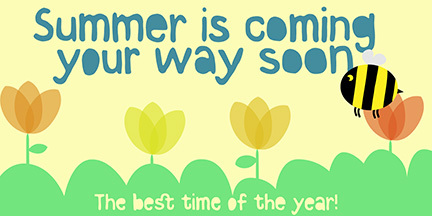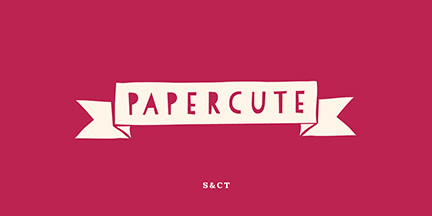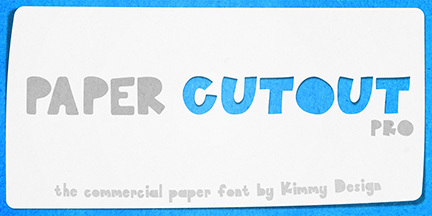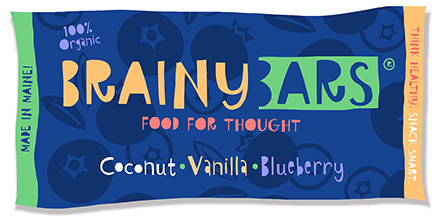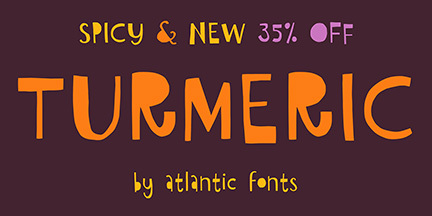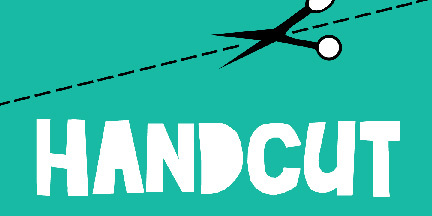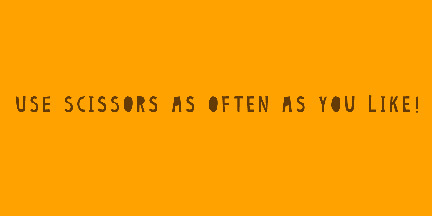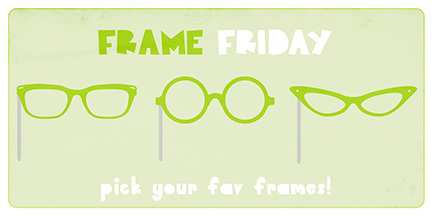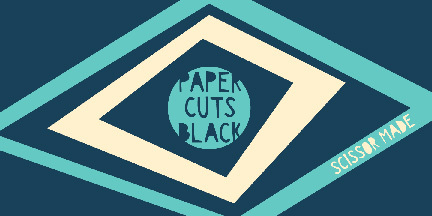 So my challenge is that I want to see this technique in your title. It doesn't have to be the whole title, but I would like to see at least one word where the holes of the letters aren't there. You can use an alpha if it comes that way, or maybe one that has the holes in there that you have to take out, just don't take them out. Or of course you can use a die cutting machine, or journal cards that already come that way. There are fonts like this, which you can see from my examples above. You can even doodle the letters if you want to. Whatever works for you.
Open to paper, digi, hybrid, cards, crafts, or whatever this inspires you to create.
Multiple submissions are allowed up to a limit of 5.
You may combine with one other challenge that allows combining.
As usual I will be running this challenge for 2 months. Post your submissions to this thread by midnight (whenever midnight is for you) October 31st. A random winner of all participants will receive a $5 ACOT GC from me!
Hope you all have fun with this!
Here is my page. The title is a card from one of the digi kits I used to create this layout. I love how the letters "O" and "R" in the word "STORY" don't have the holes "punched" out of them.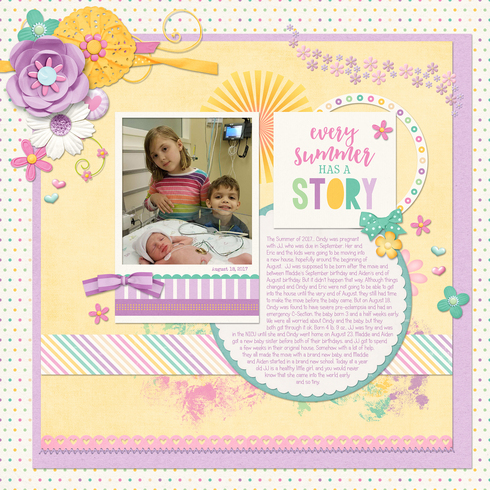 Participants:
1. MTCanuk
2. blbabe1234
3. shoorn
4. joannie
5. karen c.
6. blbabe1234
7. joannie
8. Deanna13
9. Deanna13
10. beachlover
11. blfonty
12. scrappinmom99
13. CarrieG
14. Deanna13
15. mgehrke
16. sweetsour
17. wimom
18. Scrapqueen141
19. Deanna13
20. Deanna13
21. Tammey
22. sherelm
23. MTCanuk
25. scrappinmom99
24. beachlover