This one should be simple enough as just about anything holiday related goes!!
Your December Prompt is 'Tis the Season'.
You can use that in any way that inspires you. You don't have to use it for your title, but you can if you want. I just want you to have 'stress free' holidays if that's possible! LOL
Here's my example......
Photo of DS and his family from Christmas 2017.
Tis the Season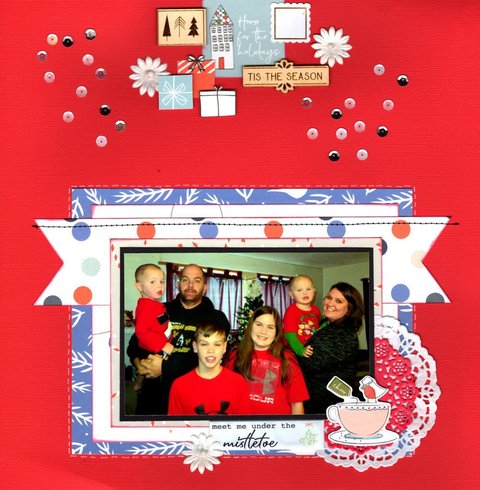 For the fine print....
This can be a paper or digital layout ONLY! All work must be new. You may do this multiple times. You may combine with one other challenge that allows. Please link your work here. Deadline is December 31st. A random winner will be selected for a $5 ACOT gift card from me! If there are more than 20 participants I will draw a second name for a RAK too.
----------
Cherries Participating:
1. Kimberly (KimberlyE)
2. Kimberly (KimberlyE)