THE WINNER THIS MONTH, AS CHOSEN BY RANDOM.ORG, IS #5 - TAMMEY!! THANKS TO EVERYONE WHO PARTICIPATED THIS MONTH!
Our featured book this month is
The Polar Express
by Chris Van Allsburg. In
The Polar Express
, a boy rides a mysterious train to The North Pole, where Santa chooses him to receive the first gift of Christmas. He asks for one of the reindeer's bells, and upon returning home, realizes that his parents cannot hear the bell's tinkle, though he and his sister can, because they still believe in Santa and the magic of Christmas. This book has become a Christmas classic, and with a movie version having been released in 2004, it is common practice for schools to have "Polar Express Day" prior to winter break, where teachers read the book, and kids come to school dressed in their PJs, watch the movie, and drink hot chocolate. 


OPTION 1: Unusual Transportation

In the book, the boy rides a train, which is not a widely used mode of transportation anymore. So, for Option 1, make an unusual transportation page. Have you taken a helicopter ride? Traveled by boat? Biked to work? Any mode of transportation goes, EXCEPT car or plane!


OPTION 2: The Unexpected Gift

The boy chooses a reindeer's bell as his perfect and special gift, but his parents aren't impressed because they believe the bell is broken since they can't hear it. So, for Option 2, make a page about a gift that fell short of expectation. It can be a gift you were really excited about, but the recipient wasn't, or one you received that wasn't quite what you expected. It doesn't have to be a Christmas gift - any gift from any occasion will do!
Sample for Option 2: The Unexpected Gift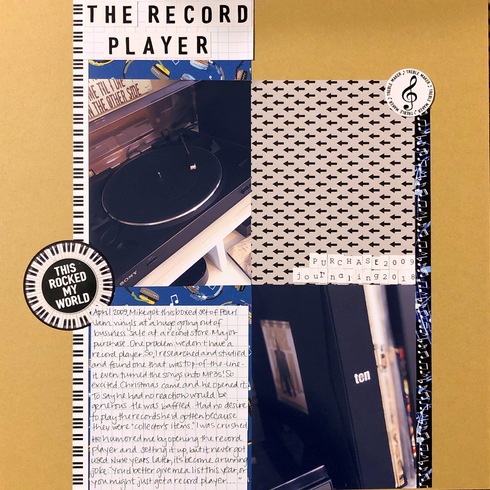 The Fine Print:

1. HAVE FUN MAKING YOUR PROJECT!

2. Entries open to new projects - paper, digital, & card making.

3. May be combined with one other challenge that allows it.

4. Due December 31st, at 11:59 PM.

5. One lucky winner, chosen at random, will receive a $5 ACOT gift card from us!

6. Up to 3 entries permitted per month.

7. A RAK is awarded to a second winner if there are more than 15 unique entries (not including bonuses) during the month.


Participants
:
1. oceanbreezes423
2. lissahope26
3. Deanna13
4. jcsmaestra
5. Tammey
6. Yankeegirl
7. blfonty