Yay for those of you that actually got to scrap in December!! I love the way you each got your inspiration from this album cover in a different way! Great layouts by all 4 of you!

The winner, selected using the iPhone app RandomNum, is…
#4 Retiree3

Congratulations Donna! I have sent out your gift card!
---
This month's challenge is to use this holiday album cover by Pentatonix for inspiration. Use anything about it, just let us know what it was that inspired you. You may even take your inspiration from the the title of the album.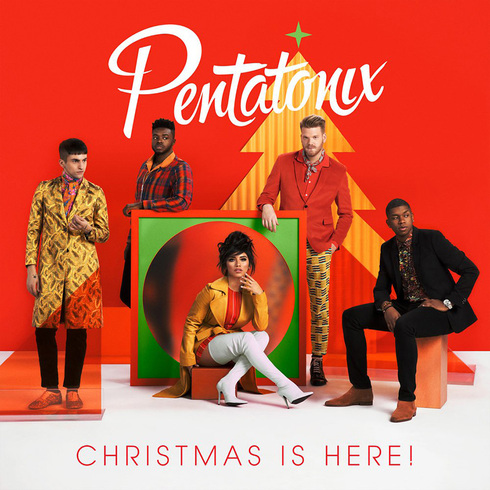 Open to paper, digi, hybrid, cards, crafts, or whatever this inspires you to create.
You may combine with one other challenge that allows it.
Multiple submissions are allowed up to a limit of 5.
I am going to extend this challenge since it is December and everyone is busy, busy, busy. I don't want anyone to be desperately scrapping on New Year's Eve to try and make the deadline lol. Post your submissions to this thread by midnight (whenever midnight is for you) January 6th. A random winner of all participants will receive a $5 ACOT GC from me!
Have fun!
My layout is about my sweet baby JJ on her first Christmas last year. I was inspired by the big Christmas Tree shape, the circle inside the square, the colors, and the white title.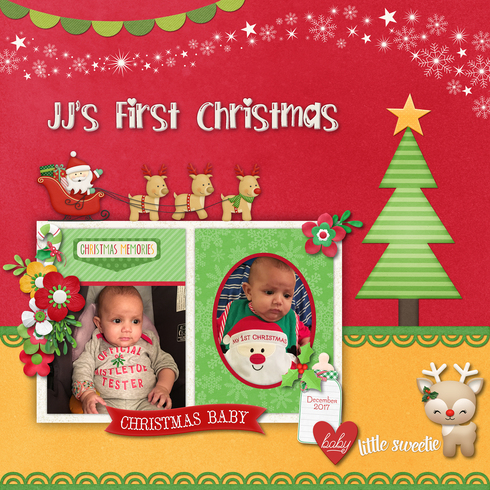 Participants:
1. Becky Bitting
2. Deanna13
3. Tammey
4. Retiree3