Congratulations to #12: Art_Teacher, who was chosen by random.org as this month's gift card winner!
Congratulations also to #21: JillinIN, who was chosen by random.org to receive the RAK this month!

HAPPY NEW YEAR!
Our featured book this month is Better Than Before by Gretchen Rubin. In Better Than Before, Rubin uses her Four Tendencies as a framework for helping the reader learn more about him/herself, en route to developing better habits. She spends the entire book outlining various rules and strategies one can follow in order to improve one's habits, but the basis is that real, lasting change cannot come unless you truly know and are honest with yourself. It's a great book for thinking about new goals/habits/resolutions you'd like to adopt as this new year begins.
(If I'M being honest with YOU, I did not love this entire book. I found the author to be self-involved and condescending at times, which turned me off, and I read it over a period of months because I had to take it in small doses. That said, I did find the subject matter wildly interesting, and found some of the best and most helpful material to be towards the end, so I am glad I stuck with it.)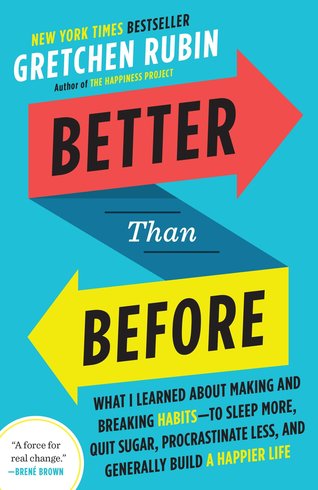 OPTION 1: Know Thyself
Something that struck me in the book, was the author's encouragement to really be honest with yourself so as to make habits/goals that can set you up for success rather than failure. For example, I fall asleep on the couch almost every night, wake up in the wee hours, and have trouble falling back asleep once in my bed. I've tried resolutions like, "I won't fall asleep on the couch", but the truth is, that's a lie. I WILL fall asleep on the couch. So, instead of setting myself up for failure, I can revise my goal/habit to be, "I will be in bed by 11:00 each night". That way, even if I fall asleep on the couch, I still have room to achieve my larger goal. (I might have to set an alarm, or ask my husband to wake me, but still, it leaves room.
J
)
Soooooo, for Option 1, make a page about a truth you've recently realized (and are embracing!) about yourself.
OPTION 2: The Four Tendencies
Rubin's Four Tendencies define the entire book, so for Option 2, choose four photos to define your layout and arrange them in a block formation. I've included several sketches to give you an idea of what I'm thinking about, and you can feel free to use one of the sketches as your springboard, but you certainly don't have to. However, please be sure to include four photos as a block and not turn one of the photo spots into a journaling block or embellishment. But of course, adding your own embellishments into empty spaces is always encouraged. 
P.S. - For this option, the page can be about any subject matter.



1.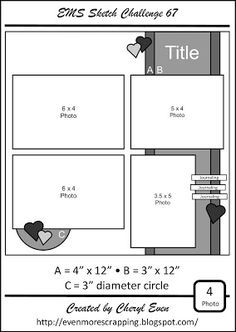 2.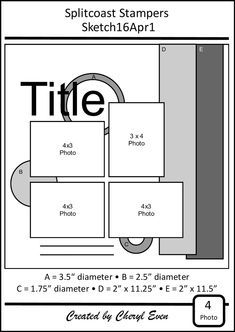 3.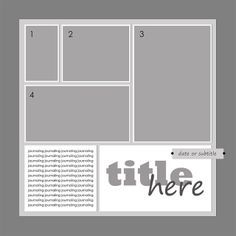 4.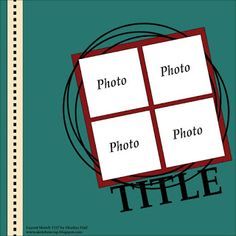 5.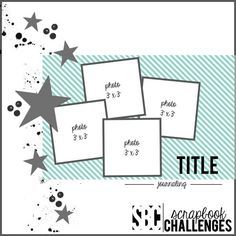 6.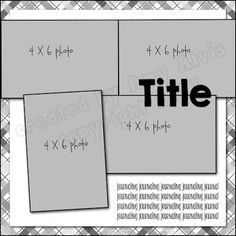 7.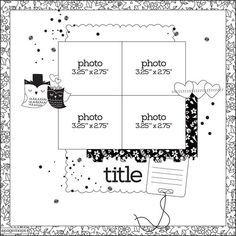 8.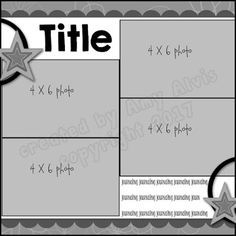 9.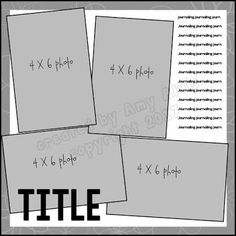 10.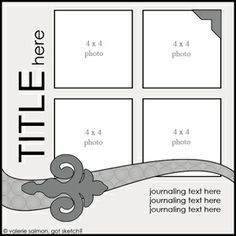 Sample for Option 2, using Sketch 3 as my springboard.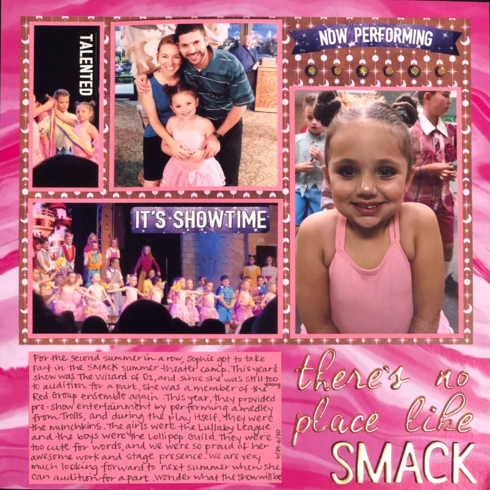 This month, you'll get a BONUS ENTRY if you
combine both challenges into one, ie: make a "Know Thyself" page, using four photos arranged in a block.
The Fine Print:
1. HAVE FUN MAKING YOUR PROJECT!
2. Entries open to new projects - paper, digital, & card making.
3. May be combined with one other challenge that allows it.
4. Due January 31st, at 11:59 PM.
5. One lucky winner, chosen at random, will receive a $5 ACOT gift card from us!
6. Up to 3 entries permitted per month.
7. A RAK is awarded to a second winner if there are more than 15 unique entries (not including bonuses) during the month.
Participants:
1. Deanna13
2. lissahope26
3. JAire
4. shoorn
5. CarrieG
6. traveler
7. Deanna13
8. Deanna13
9. Retiree3
10. Retiree3
11. shoorn
12. Art_Teacher
13. Tammey
14. traveler
15. blfonty
16. hsblair
17. Laura K
18. Laura K
19. mandylee
20. emmapaige
21. JillinIN