Per random.org this months winner is # 7 1scrapdiva/Robin. Congrats Robin I will send your gift card asap.
For this months title you must use "Hey Look..._______ _______". You must also have at least 2 torn edges anywhere on your layout. 
**Bonus** Use 5 or more buttons.
My example using the title "Hey Look... It Fits!".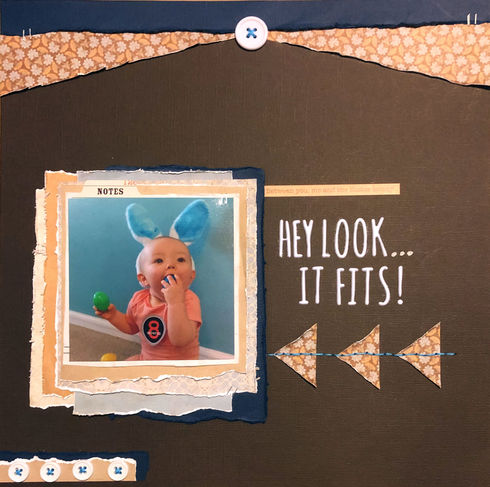 For the fine print....
This can be a paper or digital layout, pocket page, or card.
All work must be new. 
One
entry per Cherry
.
You may combine with one other challenge that allows that.
Please link your work here. Deadline is Jan 31, 2019
A random winner will be selected for a $10 ACOT gift card from me!
***The title I give you must be somewhere on the layout and visible.***
***Please let me know if you do the bonus***
***Please remember only one entry per cherry. I want to keep it fair for all the entrants. ***
Cherries Participating:
1. DNinMN-Deanna
2. Berta R.-Berta
3. Deanna13-Deanna
4. Deanna13-Deanna (bonus)
5. Yankeegirl-Kathy
6. 1scrapdiva-Robin
7. 1scrapdiva-Robin (bonus)
8. Becky Bitting-Becky
9. keatonsgtgram-Karen
10. keatonsgtgram-Karen (bonus)
11. karen c.-Karen
12. karen c.-Karen (bonus)
13. Retiree3-Donna
14. Retiree3-Donna (bonus)
15. blfonty-Bonnie
16. blfonty-Bonnie (bonus)
17. Linda S.-Linda
18. Linda S.-Linda (bonus)
19. mgehrke-Mildred
20. mgehrke-Mildred (bonus)
21. shoorn-Susan
22. shoorn-Susan (bonus)
23. joannie-Joannie
24. joannie-Joannie (bonus)
25. mandylee-Mandy