I chose one of the January 2019 PageMaps for our Sketch Challenge this month. You can find all the new ones
here.
For the TWIST, you must also include 10+ Sequins.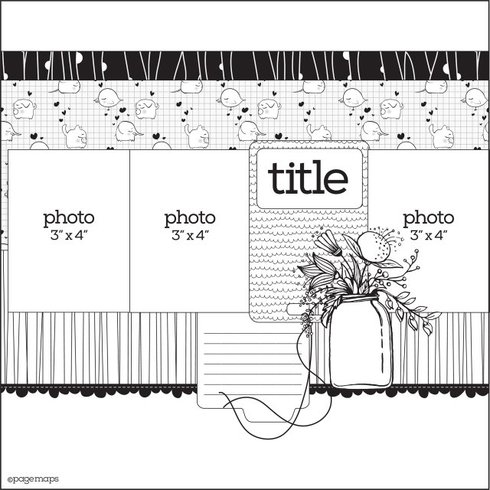 Remember you do not have to copy the sketch exactly, turn it, flip it, just take inspiration from it.
Here's my example based on the sketch and I used 21 sequins.
Photos of grandkids Kellan, Marcus, and Lucy along with a friend enjoying Sarasota, FL this week. (January 2019)
Good Vibes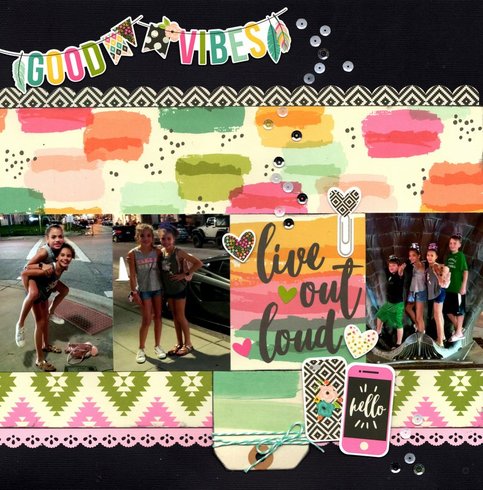 For the fine print....
This can be a paper or digital layout ONLY! All work must be new. You may do this multiple times. You may combine with one other challenge that allows. Please link your work here. Deadline is January 31st. A random winner will be selected for a $5 ACOT gift card from me! If there are more than 20 participants I will draw a second name for a RAK too.
-----------
Cherries Participating:
1. Susan (shoorn)
2. Melissa (lissahope26)
3. Becky (Becky Bitting.)
4. Robin (1scrapdiva)
5. Karen (keatonsgtgram)
6. Linda (Linda S.)
7. Marta (tms58)
8. Leslee (MTCanuk)
9. Donna (Retiree3)
10. Kathy (Yankeegirl)
11. Anne-Marie (scrappinmom99)
12. Joyce Ann (JAire)
13. Tammey (Tammey)
14. Laura (Art_Teacher)
15. Mildred (mgehrke)
16. Sarah (MacSarah)
17. Jill (JillinIN)
18. Laura (Laura K)
19. Becky (Becky S.)
20. Meli (Meli)
21. Joannie (joannie)
22. Joannie (joannie)
23. Sandi (Sandi0805)
24. Sandi (Sandi0805)
Thanks so much for all the participation in my Sketch Challenge, everyone!


According to Random.org Winner of the $5 ACOT Gift Card is...

23. Sandi (Sandi0805)

(I'll be buying your gift card shortly!)

Congrats Sandi!!



Winner of the RAK -

7. Marta (tms58)


Congrats Marta! Please pm me your name and address so I can get your RAK in the mail.