Random Number Generator chose #1 - so congrats to Deanna13.  Off to order your GC Deanna.
Melissa's 15/30  QOTD 1/15 asked if you have been inspired by someone else's craftiness.  I am a huge fan of Crafty Jen Schow and her  FaceBook/YouTube videos.  I especially like her Use It or Lose It series.  Last week she presented a challenge to use up stickers and used a Crate Paper chipboard sticker sheet.  I used a different collection for my sample and didn't use up the entire sheet but like how it turned out.
So my challenge for today is to use up those sticker sheets you've got in your stash.  It doesn't need to be from the same sheet and doesn't need to be chipboard stickers.  I just want to see lots of stickers on your creation!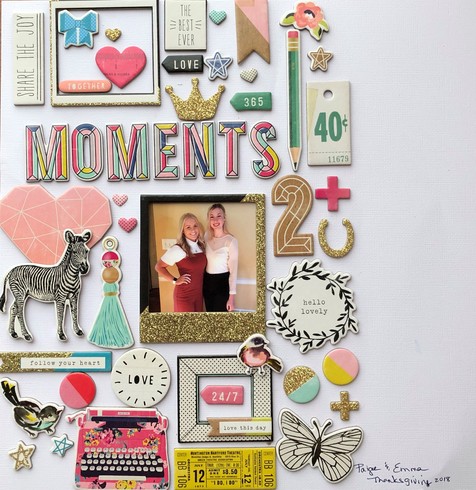 I will award a $5 ACOT GC  to one lucky person who participates. Please link your project to this thread to be eligible. 
Rules:
Open to ANYTHING: layouts, cards, projects, paper, digital, etc.

May be combined with monthly challenges, challenges at any other site.

May NOT be combined with other 15/30 challenges.

due Feb 28.