Thanks to all the fabulous players in this months challenge.  sorry i have been MIA! 
Winner according to Random.org is # 
69. AmyStamper
  ! GC will be out shortly.
Cut down your full sheets, pull out your old pads, use up your scraps, use up the border strips from the bottom of most sheets... whatever you want, as long as you use 5 different patterned papers  on your project.   
Bonus entries for each count of 5 different patterned papers you use - 2 entries for 10, 3 entries for15 etc.
Winner will be randomly chosen for a $5 ACOT gift certificate from me, and an RAK will be sent if there are more than 15 individuals who enter.
Extra bonus for February: I'm getting tired of winter  - it's -20 celcius - and snow - it's 4 feet deep here!! So this time show me some SUMMER papers! Extra entry for each sunny, beachy, bbq-y. pool, flamingo, (you get the idea) pattern you use.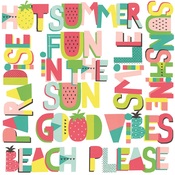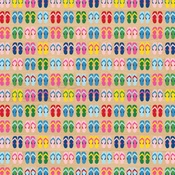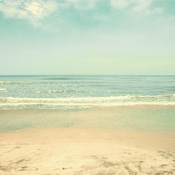 Fine Print:
Open to any NEW project you want to do this month using lots of patterned papers. 

If you've got over 5, please list all the patterns and point out any bonus papers sometimes it is hard to see them on my screen, and  I will only count 1 entry if you haven't listed them.

Combine with any other challenge that allows it, just let me know which one.

No limit to how many entries, the whole idea is to get scrapping and use up lots of paper so you can buy more of course!

Due midnight the last day of the month.  Upload to this thread, there is no gallery.

Have fun!

Notes:
- Using both sides of 1 double sided sheet does count separately
- Cutting 1 larger piece into smaller pieces of the same pattern only counts as 1, they must be different.
- 1 patterned journal card or project life type card of any size, counts as 1 pattern
- Any other bought embellishment that is an embellishment and not a piece of paper will not count.  (ie a patterned tag is a tag not a piece of patterned paper) unless you have cut it yourself from patterned paper (please note the something that you have fussy cut)
- List all the patterns (over 5) or only 1 entry counted
- Please pm me if any other questions, so they don/t get lost in the thread.
1. mgehrke 
2. 
Becky Bitting .
3. 
hsblair
4. 
Deanna13
5. 
Deanna13
6. 
lissahope26 
2 entries
7. 
Deanna13
10. 
Deanna13
 2 summer pprs
11. 
Sandi0805
12. 
Becky Bitting .
15. 
lissahope26
  2 summer pprs
16. 
rachel0017
21. 
blfonty
 5 summer pprs
33. 
Yankeegirl
 2 entries, 10 summer pprs
35. 
Retiree3 
2 entries
38. 
MTCanuk 
2 pages
41. 
shoorn
 2 entries, summer ppr (birds)
42. 
Deanna13
43. 
Becky Bitting .
45. 
Retiree3 
2 pages
46. 
CarrieG
49. 
StacyLee
50. 
CarrieG
57. 
keatonsgtgram
  2 entries, 5 summer pprs (counting birds, bikes, strawberries, 2 different pineapples)
58. 
Tammey
59. 
Retiree3
60. 
AmyStamper
62. 
Retiree3
  2 entries
63. 
Becky Bitting .
64. 
AmyStamper 
69. AmyStamper
 4 summer pprs
71. 
Sandi0805
 2 entries
72. 
Sandi0805
73. 
Retiree3
74. 
Deanna13
75. 
Sandi0805
76. 
pawprints
77. 
Deanna13
84. 
mguercio
  2 card entries, 5 summer pprs
85. 
mandylee
86. 
Retiree3
87. 
Retiree3
88. 
lissahope26
91. 
Retiree3 (3 pages)
93. Retiree3  2 entries