And the winner is Number 12, JAire! I'll send your $5 gift certificate in a bit. Thanks to all for playing along. I enjoyed seeing all the different ways you used the sketch!
--------------------------------
Who's joined:
1. StacyLee
2. Traveler
3. Sweetsour
4. Charleneanne
5. Tammey
6. Retiree3
7. Karen C
8. Yankeegirl
9. Shoorn
10. blbabe1234
11. Scrap Bug
12. JAire
13. jcsmaestra
14. MTCanuk
15. Joannie
16. Sandi0805
-----------------------------------------
Many of us use sketches for scrapbook page inspiration, but there are a lot of great card sketches available, too! The challenge for March is to use this sketch from Sketch N Scrap to create a card. That's it! Remember you don't need to follow the sketch exactly, and this sketch is very easy to modify – turn it sideways or vary the width of the different strips, for example.
Here is the sketch: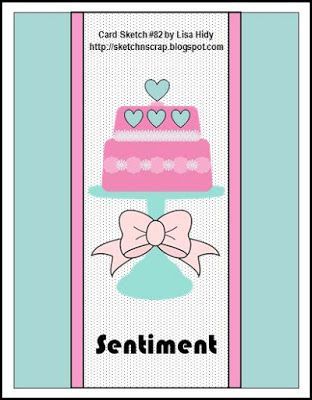 And here is my take on it. This is a 5x7 card (you can make any size you want). The center pink strip is 2-1/2 inches wide, and the gold strips are each 1/4-inch wide, leaving two 1-inch blue dot strips of the background showing. I also did a little embellishing on the inside and back and made an envelope/box to accommodate the extra depth of the embellies on the card, which you can see in the gallery.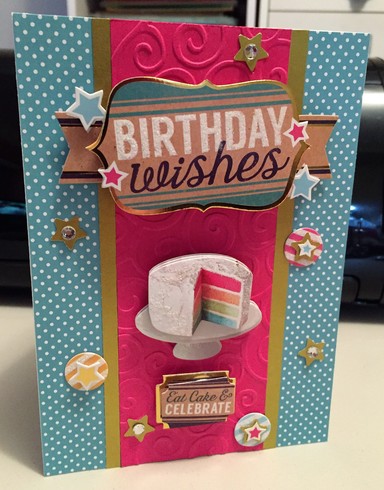 So, the rules: Must be a new, paper card (no digi), based on this sketch. Post to this thread by 11:59 p.m. March 31. One entry per person, and you may combine with one other challenge if it allows. A $5 ACOT gift card will go to one Cherry! Please ask if you have any questions.