Hey there Cherries - I'm sorry to be a week late, but I spent all last week getting ready for a weekend retreat. So I will have this challenge run through the end of May. I'm thinking that this is how I'm going to do the Washi challenge from now on. I'll see how it goes.
Anyway, while I was looking through my sketch book, I found a very interesting sketch. Most people would have looked at it as adding strips of patterned paper behind a photo, but not me. As I looked at it, the first thing I thought of was my Washi. I had a challenge not long ago where we only used Washi instead of patterned paper, and I loved seeing all of the different ways you all came up with to use your Washi. Also in the sketch, you could tell there was a banner, so again I thought why not make the banner out of Washi. I want to say we might have done that before as well, but that was long ago and I really don't remember.
Soooooooo…………….I want to change it up a bit by adding a 2 different ways to add Washi to your pages, but do both on 1 page. Are you still with me??? 
For this challenge I would like to see Washi as your background, and also make a Washi banner. You can use as many different Washi as you like, but there has to be at least 7 strips of Washi on your page and you much include a banner with at least 3 flags made of Washi. You can use all the same Washi or different Washi. This is all up to you.
Below is the sketch I was talking about and also my example. You do not have to use the sketch. I just wanted to show you what inspired me to do my page the way I did.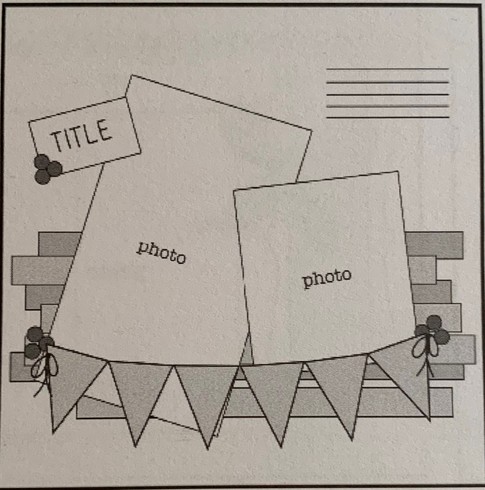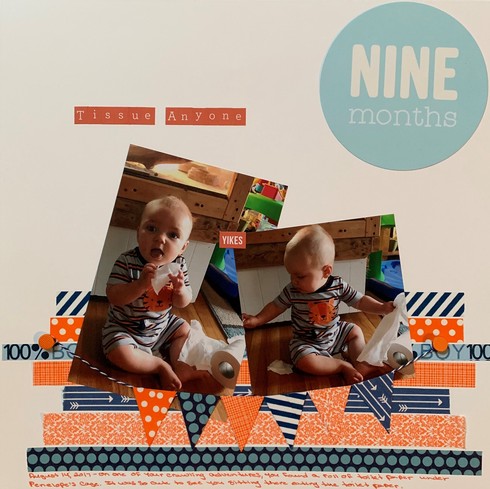 Rules (because we have to have them):
Must have 7 or more strips of Washi for a background.

Banner must be have at least 3 or more flags made of Washi

Limit of 3 entries.

Must be completed by May 31, 2019 at midnight CST.

No combining with other challenges. Let's get that Washi out and let it be the star

Participating Cherries:
Joannie

Deanne13

Deanne13

Retiree3

Tammey

Joannie

Deanne13

Christi S

Christi S

EmtAimee

EmtAimee

Retiree3

JAire