Congratulations to this month's winner, as chosen by random.org: #8, StacyLee!

As schools all across the country are finishing up this month, and graduations will soon be happening, it seems appropriate to focus on a memoir I recently read called Educated by Tara Westover. Tara was born in the mountains of Idaho, to a family of survivalists who didn't believe in anything sanctioned by the government. Instead of going to school as a child, Tara helped her father find scraps to sell. Rather than go to the doctor, Tara and her siblings were treated at home with their mother's herbal medicines, for everything from a headache, to third-degree burns. Feeling confined by this life, and bolstered by the fact that several of her siblings had left home to pursue higher education, when Tara was 17, she taught herself enough math and English to score high enough on the ACTs to be admitted to Brigham Young University. From there, she went on to study at Cambridge and Harvard, but she was never able to fully sever the binds that tied her to her family, and the mountains of Idaho.
(This is a fascinating, often heartbreaking look, at the will of the human spirit. It is unbelievable the odds Tara Westover had to overcome to pursue her education. I highly recommend this book!)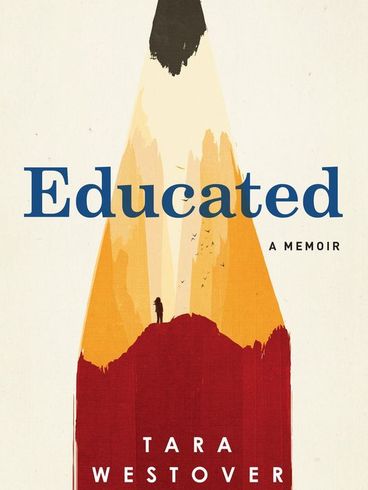 OPTION 1: Graduation
Though she had to battle several demons once she began her schooling, Westover worked hard, and graduated from many reputable institutions. So, for Option 1, make a graduation page! It can be from pre-school, high school, or nursing school, as long as it's a school graduation.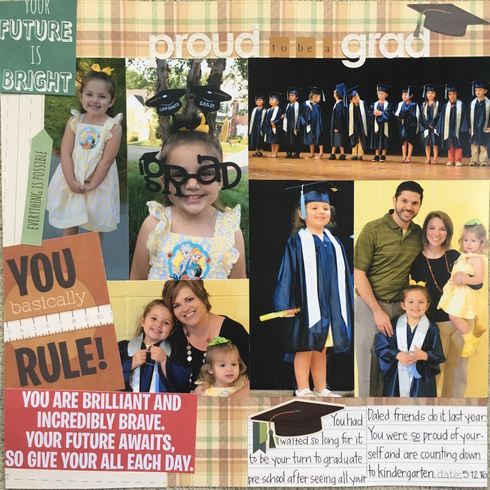 My older daughter at her pre-school graduation . Soon my younger daughter will be having her own graduation! 
OPTION 2: Perseverance
In order to succeed in her education, Westover had to overcome many obstacles, including her sheltered childhood, abusive siblings, and a lack of knowledge about how the world works. Despite it all, she persevered and carved her own path. So, for Option 2, make a page about a time when you (or someone you know) faced a seemingly insurmountable challenge, but persevered to overcome it.
The Fine Print:
1. HAVE FUN MAKING YOUR PROJECT!
2. Entries open to new projects - paper, digital, & card making.
3. May be combined with one other challenge that allows it.
4. Due June 30th, at 11:59 PM.
5. One lucky winner, chosen at random, will receive a $5 ACOT gift card from us!
6. Up to 3 entries permitted per month.
7. A RAK is awarded to a second winner if there are more than 15 unique entries (not including bonuses) during the month.
Participants:
1. lissahope26
2. CarrieG
3. Becky Bitting .
4. StacyLee
5. Retiree3
6. Art_Teacher
7. MTCanuk
8. StacyLee
9. emmapaige
10. karen c.
11. Tammey
12. love2stamp