****************************WINNER*************************
CONGRATS:
#27 
scrappinmom99/Anna-Marie
$5 GC coming your way!!
Anybody want to start on a July challenge over the weekend? I'm posting early just for you!! 
So...What's on TV?
Take Two
The series centers on Sam (
Rachel Bilson
), fresh out of rehab and former star of a hit cop series, and Eddie (
Eddie Cibrian
), a private investigator. They team up to solve crimes, with Sam doing the job as research for a potential comeback role. To get a P.I. movie lead, she has to shadow Eddie, an ex-
LAPD
 detective-turned-private-eye. After solving a case, Sam decides to become Eddie's partner and learn more about being a P.I.  
The Challenge,
 I want to see just 2 photos on your page and those 2 photos must be very similar (same scene & same subject)
Rules:
* You may combine with ONE other JULY challenge that allows it.
* Multiple entries are allowed. BUT, no more than 3 entries PLEASE!
* Double pages count as one entry
* For layouts only
* Due Date: LAST DAY OF THE MONTH,11:59 PM EST
*There will be a random drawing from all participants who have completed the challenge correctly for a $5 ACOT GC.
Here are examples from my gallery.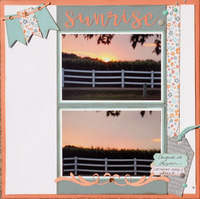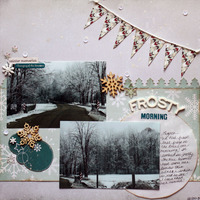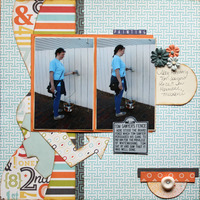 PARTICIPANTS:

Lizzi97
scrappinmom99
karen c.
scrappinmom99
emmapaige

JAire
Deanna13
love2stamp
CarrieG
MTCanuk

oceanbreezes423
Charleneanne
lissahope26
teenybop61
Tammey

Deanna13
lissahope26
shoorn
JAire
Deanna13

Retiree3 
lissahope26
LoreenC
scrapy1967
Retiree3

Retiree3
scrappinmom99