And the winner is Number 14, Shoorn/Susan! Off to send your gift card! Thanks to all who dug through their scraps to make a card!
-------------------------------
Playing along:
1. Retiree3
2. Retiree3 Bonus
3. Charleneanne
4. KristyLee
5. Kayla S.
6. Kayla S Bonus
7. MTCanuk
8. StacyLee
9. StacyLee Bonus
10. JillinIN
11. JillinIN Bonus
12. Scrappinmom99
13. Scrappinmom99 Bonus
14. Shoorn
15. Shoorn Bonus
16. Sherelm
17. Vicki R
18. JAire
19 JAire Bonus
20. Deanna13
21. Deanna13 Bonus
22. Tammey
23. Tammey Bonus
--------------
Your challenge this month is to use your scraps to make a card. You may cut into a full sheet of paper only if needed for your card base, but all other papers used must come from your scraps. 
Bonus
: One quick and easy way to make a card is to do a layout then use the scraps from that layout to make a card. Your layout leftovers will provide you with papers and embellies that coordinate and are out and ready to go! So for the bonus, complete any other August Challenge and use those scraps to make a card. You may supplement with other scraps, but incorporate a good amount of the scraps leftover from your layout. You also can use scraps on the inside and back of the card!
For the bonus, also post the layout that generated the scraps for your card.
Here is the card I made, plus inside and back: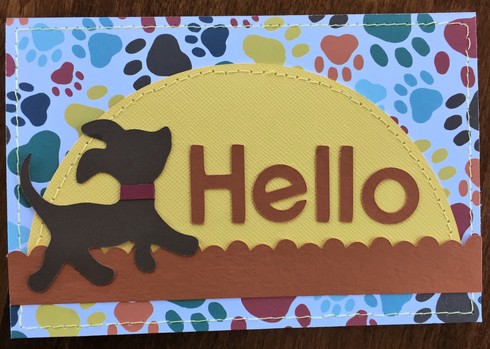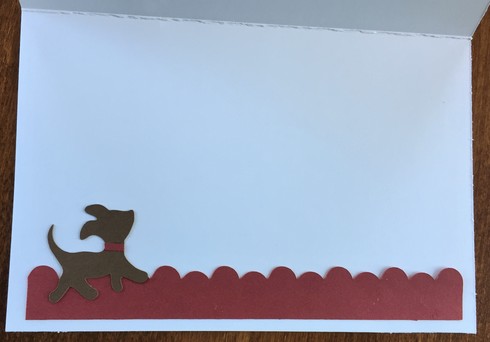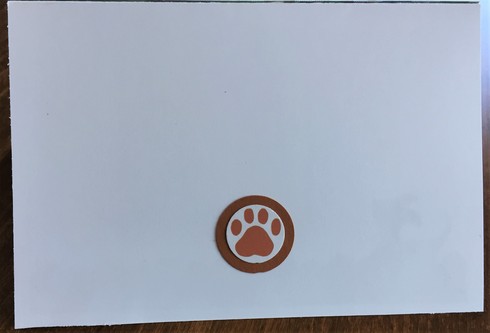 This is the layout that generated the scraps. I used scraps from the pawprint, rusty brown and red papers, and supplemented with yellow and dark brown scraps from my stash. "Hello" and the puppies and scalloped borders on front and inside were cut with my Cricut. I punched a pawprint and rusty brown circle for the back.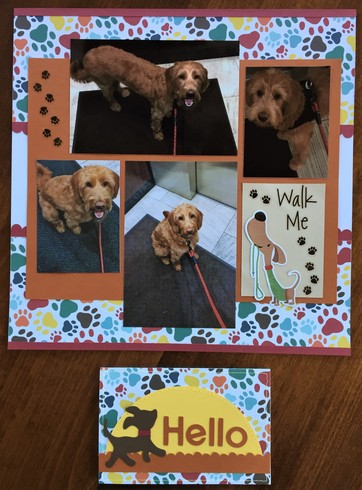 For some more inspiration, see Sara's last video/post "Limited Supplies, Unlimited Possibilities" where she uses her layout scraps to make cards:
https://www.acherryontop.com/articles/L ... ject-17962
The Rules:
You may submit only one card. It must be a new, paper card (no digi).  Post to this thread by 11:59 p.m. August 31.
For the bonus, also post the layout that generated the scraps for your card.
You may combine with one other challenge if that challenge allows. A $5 ACOT gift card will go to one Cherry via the random number generator. Please ask if you have any questions.