This "Double" month, "Double" page challenge will be a bit different.  For this challenge, I would like you to pick any double page layout from the
ACOT gallery
and lift it.  Please post you entries her along with the layout(s) you lifted.  Remember this is lifting double pages only.
Rules:
Two entries per cherry.  Single page ladies may enter by lifting a DOUBLE page layout from the gallery and making 2 pages, which would count as one entry per 2 single pages.  You may combine with any other challenge that allows combining.  Random winners will be chosen November 1st for 2- $5 ACOT gift cards.  Deadline is Oct 31st at 11:59pm. 
If you need some extra incentive, I'll give you a bonus entry if you use any of the following prompts for your layout:
1.  Back to School
2.  Fall is my favorite
3.  Labor Day Getaway
4.  It's all just Hocus Pocus
5.  Trick or Treat yourself
6.  Happy Pumpkin Spice Season
7.  Fall Family Football
8.  I'm with the band
9.  Johnny Appleseed Day 9/26
10.  National Comic Book Day 9/25
11.  Crazy Hair Day 9/29
12.  International Talk Like A Pirate Day 9/19
13.  Too Ghoul for School
14.  You Can't Scare Me, I'm a Teacher
15.  National Noodle Day 10/6
16.  Columbus Day 10/8
17.  National Dessert Day 10/14
18.  National Pumpkin Day 10/26
19.  County Fair Fun
20.  Hike More, Worry Less
Please indicate if you do the bonus on your entry to this thread.
Here is a lift I did awhile back of Yankeegirl's fun layout.
Yankeegirl: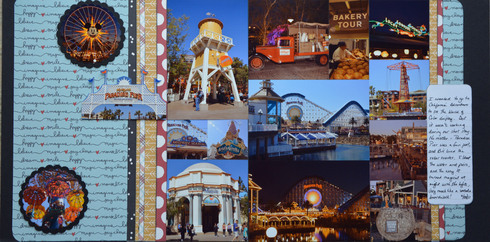 Mine: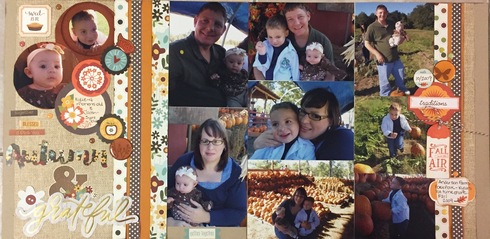 Have fun!