Since you guys all worked so hard this month, I am going to send a RAK to EVERYONE who participated. Please PM me your address and I will get your prizes sent out later this week!  
Hey guys! I am putting the supply list challenge on hold for a couple months because October is INKTOBER. For those that don't know what that is, every day in the month of October, there is a prompt. Traditionally, artists draw a picture inspired by that word prompt. But for us, I want you to be inspired to scrap a page instead. 
Here is the list: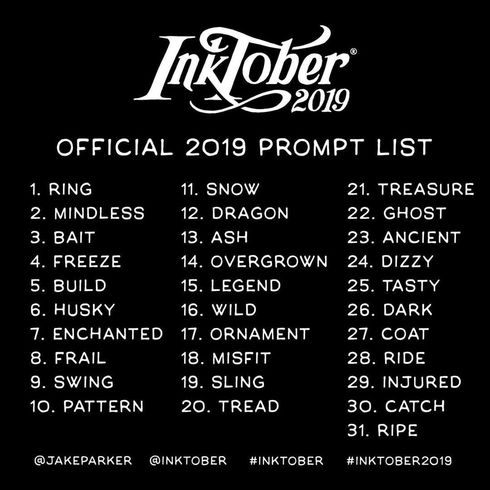 Here are the rules:
Complete 1 NEW layout per prompt - paper or digital are acceptable.
No limit. Combine with 1 as allowed.
Please upload to this thread by 11:59pm EST on November 30th.
I will chose TEN winners randomly to receive a prize from my stash. 
If you have questions, please ask. I'm pretty flexible, so most anything goes.