It was a lot of fun to see all of your layouts in this challenge, thank you to all who played along!  According to random.org
the winning number is....#11, shoorn!
  Congratulations, Susan! I'll be getting the list of winners emailed to Rachel today!
Challenge #2 for you this month is going to be a title challenge.  November is a time where traditionally many of us gather with family and friends at Thanksgiving. In the spirit of gathering together with our loved ones, I want you to create a new layout using
This Is Us
as your title. It's as simple as that, no other requirements.  Maybe you'd like to do a page with your family, or it can be a group of close friends, even a group of co-workers.  I'm looking forward to seeing who your "Us" will be!
Here's my This is Us page using the So Happy Together line from Simple Stories: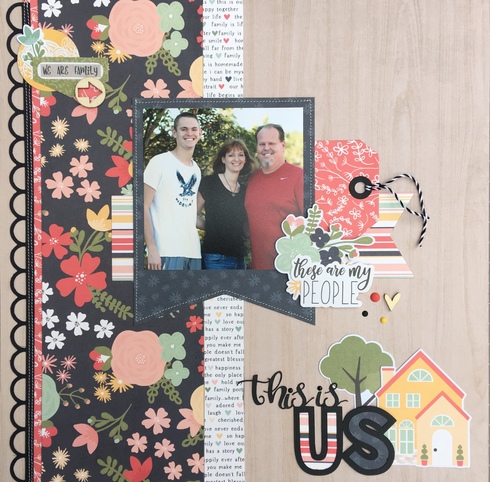 Rules:
Create a new layout with "This Is Us" as your title
One entry per person
You may combine with one other November challenge, but not another Guest Designer challenge
Deadline is midnight, November 30, 2019
One randomly chosen winner will be selected to win a $5 gift card, courtesy of ACOT!
Most of all, have FUN!
Participants:
1. emmapaige
2. love2stamp
3. Tammey
4. karen c.
5. joannie
6. MTCanuk
7. Retiree3
8. keatonsgtgram
9. scrappinmom99
10. Deanna13
11. shoorn
12. Yankeegirl
13. blfonty
14. beachlover
15. Linda S.