Such great layouts! I love the ideas you all came up with for your title!

The winner, chosen using RandomNum iPhone app, is…
#6 Deanna13

Congrats Deanna! I have sent out your gift card!

Thanks to everyone that participated!
---
Most of you I'm sure are familiar with the compilation series "Now That's What I Call Music", which puts out tons of compilations of songs from various artists, including themed versions of all kinds. Here is a sample of just one of many: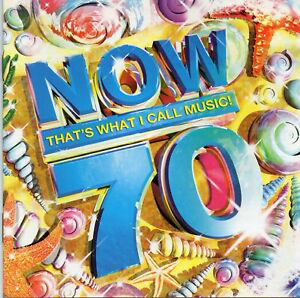 Your challenge for this month is to use "Now That's What I Call _____________" for the title of your page, filling in the blank with whatever you want. That's it!
Open to paper, digi, hybrid, cards, crafts, or whatever this inspires you to create.
You may combine with one other challenge that allows it.
Multiple submissions are allowed up to a limit of 5.
Post your submissions to this thread by midnight (whenever midnight is for you) November 30th and a random winner of all participants will receive a $5 ACOT GC from me!
Most of all, have fun!
Here is my layout. I used the title "Now That's What I Call Spooky" for this page about Maddie on Halloween this year. She was a skeleton mermaid and did her own makeup, making herself look spooky.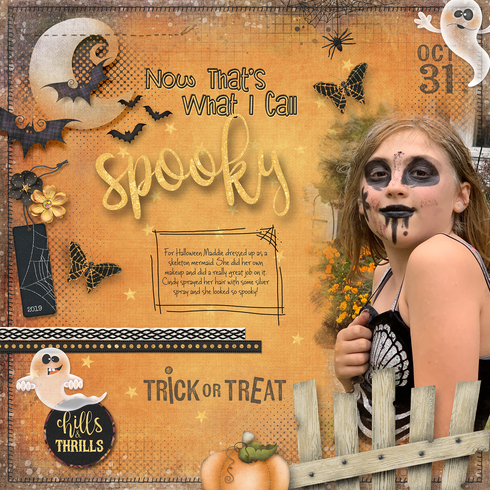 Participants:
1. LoreenC
2. Retiree3
3. Tammey
4. Yankeegirl
5. Sandi0805
6. Deanna13