Thank you to all the cherries that played along with this challenge, I loved seeing all of your takes on combining the sketches! According to random.org,
the winning number is...…..#3, Tammey! 
Congrats, Tammey! I'll be emailing Rachel the list of winners today!
Hi cherries! I've been really enjoying seeing your work with the challenges I've posted so far 
  Like many of you I love to use sketches, but for this challenge I'm going to ask you to use TWO sketches to create a new layout. The requirement is that you use some of this AND some of that from each sketch and combine elements of both sketches into your layout.  I've done this challenge before, but for this challenge I've selected two different sketches for you to work with:
Sketch #1 by Lisa Hidy: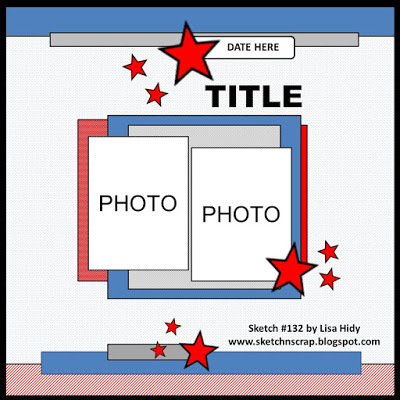 and Sketch #2 by Laura Whitaker: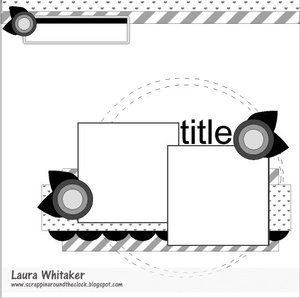 And here is what I came up with by combining elements of both sketches into one layout: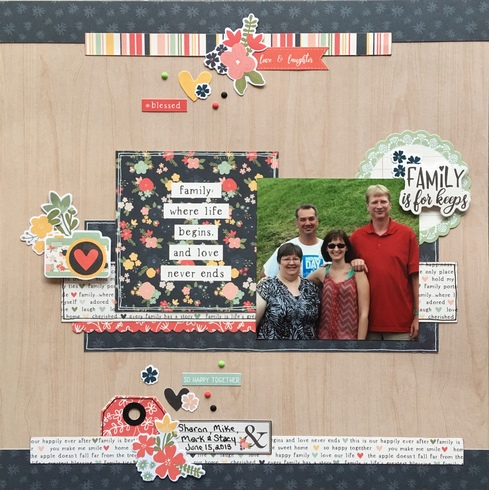 I used the top and bottom borders from Sketch #1.  I also loved how the sketch showed the stars moving toward the center and decided to use that same look with different elements.  The center of my layout is using Sketch #2.  I loved the layering and two squares which I decided to use for one photo and one 4x4 cut-apart.  You can use the elements on these sketches however you like, I just want to be able to see something from EACH sketch on your page.  If you are a double-page scrapper, I just need to see both sketches in one side of your double-page layout.  
Rules:
Open to layouts only, must be new using parts from BOTH sketches 
One entry per person
You may combine with one other November challenge, but not another Guest Designer challenge
Deadline is midnight, November 30, 2019
One randomly chosen winner will be selected to receive a $5.00 gift card, courtesy of ACOT!
Most of all, have fun!
Participants:
1. AllisonLP
2. shoorn
3. Tammey
4. joannie
5. Retiree3
6. Deanna13
7. Linda S.
8. Sandi0805
9. lissahope26
10. 1scrappymom