For this month's challenge let's try....scrapbooking an older photo!
The photo in your layout must be at least 5 years old. The one in my sample layout is more then 100 years old...but Im sure we all dont have photos that old.
If you have some heritage photos you've been meaning to scrapbook-Id love to see those! I do 2 heritage layouts on my channel most months and Im always looking for new inspiration to scrapbook older family memories!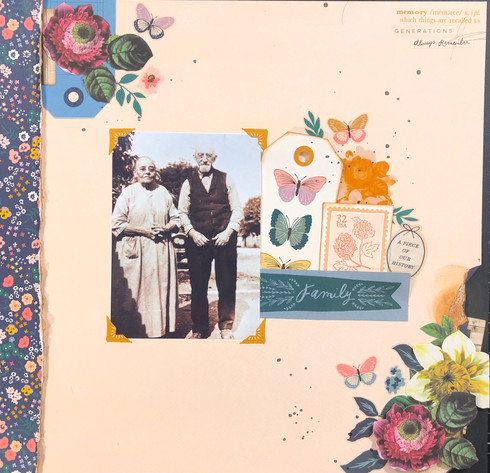 Rules-
- Any NEW project may be submitted for this challenge
-You can combine this with anything else you like.
- Enter as many times as you want, but PLEASE only submit NEW projects 
- Closes December 31st at MIDNIGHT EST. 
One participant will be chosen randomly using random.org. and will win a $5 gc.
HAVE FUN!
THIS MONTH'S WINNER IS LISSAHOPE26 ILL GET YOUR GC ASAP!
CHALLENGE UPDATE- THERE WILL NOT BE A NEW CHALLENGE IN JANUARY.
I AM HOSTING A SCRAPPY SPENDING FREEZE IN MY FB GROUP. THERE WILL BE CHALLENGES, LOTS OF PRIZES (INCLUDING GC FROM ACOT) AND FUN!