It is so interesting how many different ways you all found inspiration from this album cover! I love everything that you all did!

The winner, chosen using the iPhone app RandomNum is…
#7 Deanna13

Congratulations Deanna! I ordered your gift card so you should receive it soon!

Thanks to everyone that participated!
---
For my Music Challenge this month I was looking for a holiday album cover to use as inspiration, and came across this one: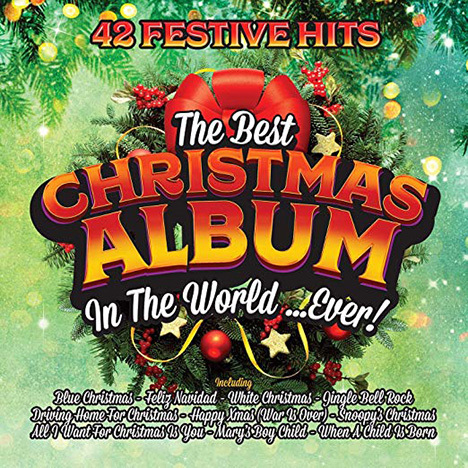 I found the color combo, the background blending, the use of gradients, along with the pops of black to be very inspiring. So my challenge is for you to use this album cover for inspiration. Please tell us what it was about it that inspired you.
I am going to give extra time for this because a) I am posting it so late and b) the holiday rush takes up a lot of the month. So I am giving an extra week! Merry Christmas Cherries. Lol.
Open to paper, digi, hybrid, cards, crafts, or whatever this inspires you to create.
You may combine with one other challenge that allows it.
Multiple submissions are allowed up to a limit of 5.
Post your submissions to this thread by midnight (whenever midnight is for you) January 8th and a random winner of all participants will receive a $5 ACOT GC from me!
Most of all, have fun!
Here is my page. I love the color combo and was inspired not only by that but by the awesome background blending and the fabulous use of gradients. I also was inspired by the pops of black and the pine branches hanging at the top. Pic is of my Twinkie and Sky from December 2016.
I was so inspired by the look of the green/blue blends mixed with the orange/yellow blends that I made gradient blends of those colors for the words in the word art element that I used for my title (you can do that with digi : ) I also added gold stars to the blue/green gradient background paper that I used.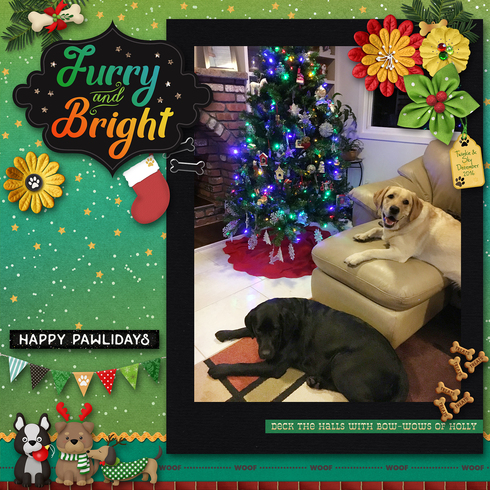 Hope you all have fun with this and are as inspired by this album cover as I was!
Participants:
1. Deanna13
2. scrappinmom99
3. Deanna13
4. shoorn
5. Yankeegirl
6. lissahope26
7. Deanna13
8. mandylee
9. Charleneanne