Wow I am so amazed by the great inspiration you all found in this album cover! Those staggered strips seemed to be so inspiring to everyone, and you all came up with so many different takes on using them in your designs! I loved them all!

The winner, chosen using the iPhone app RandomNum, is…
#11 lissahope26

Congrats Melissa! I have sent out your gift card so you should be receiving it soon!

Thanks to everyone that participated!
---
***Cherries remember that my Music Challenge for December is still running until January 8th***
For this month I found this old Beatles album cover that, although a simple design,  I thought was very inspiring.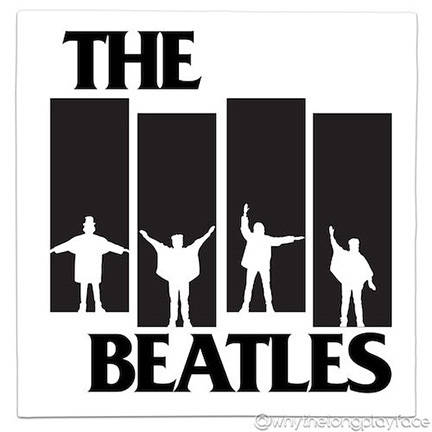 So my challenge for you is to use this album cover for inspiration. You can use any aspect of it. The design, the black and white aspect, the large title, the silhouettes, the simplicity… anything about it that you find inspiring.  Just let us know what it was that inspired you.
Open to paper, digi, hybrid, cards, crafts, or whatever this inspires you to create.
You may combine with one other challenge that allows it.
Multiple submissions are allowed up to a limit of 5.
Post your submissions to this thread by midnight (whenever midnight is for you) January 31st and a random winner of all participants will receive a $5 ACOT GC from me!
Most of all, have fun!
Here is my page. I was immediately inspired by the staggered strips with the silhouettes in them. I took a large long photo of my dd and her family all sitting together that I took on Christmas Eve and cut it up into strips containing each person, then staggered the pieces. I really love the effect!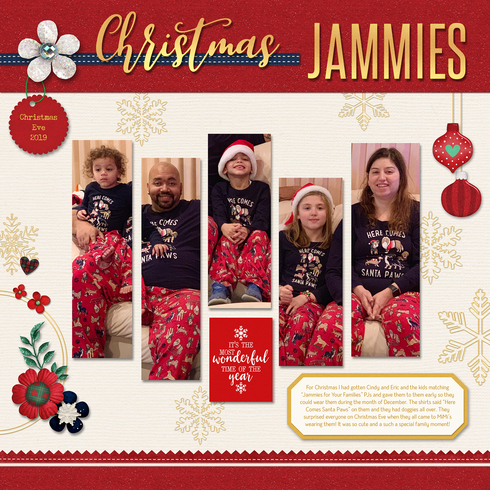 Participants:
1. karen c.
2. blbabe1234
3. ScrappyDistractions
4. oceanbreezes423
5. shoorn
6. Retiree3
7. joannie
8. 1scrappymom
9. Tammey
10. Charleneanne
11. lissahope26
12. scrappinmom99
13. Deanna13
14. ajmaluck