Whew! Thank you so much to EVERYONE who participated this month! I think this was a record for the Book Lover's Challenge! 
The winner of the $5 ACOT gift card is: #24 - Sandi0805
And the winner of the RAK is: #7 - emmapaige
Congratulations!
For fans of
Gone Girl
and
The Girl on the Train
, here is your newest must-read psychological thriller: 
The Silent Patient 
by Alex Michaelides. 
The Silent Patient
 is the story of Alicia and Gabriel Berenson - two artists with a seemingly perfect life. Alicia is a painter, whose career has just begun to take off, and Gabriel is an in-demand fashion photographer. One night, Gabriel arrives home late from a photo shoot and, for reasons no one knows or can understand, Alicia shoots him five times in the face, and then never says another word. Theo Faber is a psychotherapist who is fascinated with Alicia's case and, determined that he is the one who holds the key to unlock Alicia's mind and voice, gets a job at the institution where Alicia has been sentenced to live out her days. As Theo digs deeper into Alicia's life and psyche, he is forced to face his own demons from the past until their lives collide in unexpected ways.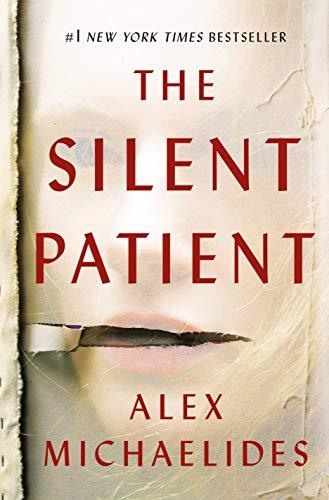 OPTION 1: The...Patient
As Alicia is a patient for pretty much the entirety of the book, as an homage to her, Option 1 is all about being a patient. Make a page about a time you, or someone you know, was a patient. Broken bone? Stitches? Bad cold? Trip to the dentist? Visiting the vet? Anything goes, as long as the feature of the page is of someone being a patient.
OPTION 2: Groups of Five
Alicia sets the events of the book into motion when she shoots Gabriel five times, so for Option 2, we're going to  focus on the number five. Choose
ONE
of the following five options, and please note, it should be
EXACTLY
five of whatever is being asked for - no more, no less:
5 different patterns of paper

the number 5, as part of your title

5 sentences of journaling

5 photos

one photo with 5 people in it (note, this should be PEOPLE - furry friends not allowed on this one)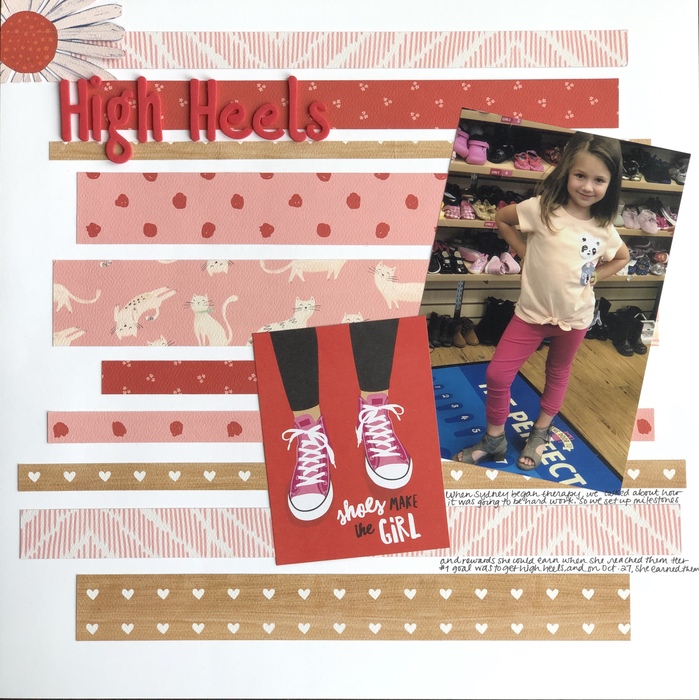 Sample for Option 2: 5 different patterns of paper
The Fine Print:
1. HAVE FUN MAKING YOUR PROJECT!
2. Entries open to new projects - paper, digital, & card making.
3. May be combined with one other challenge that allows it.
4. Due February 29th, at 11:59 PM.
5. One lucky winner, chosen at random, will receive a $5 ACOT gift card from us!
6. Up to 3 entries permitted per month.
7. A RAK is awarded to a second winner if there are more than 15 unique entries (not including bonuses) during the month.
Participants:
1. ajmaluck
2. Becky Bitting
3. blfonty
4. love2stamp
5. Deanna13
6. LoreenC
7. emmapaige
8. shoorn
9. StacyLee
10. Charleneanne
11. mrozwood
12. karen c.
13. lissahope26
14. ScrappyDistractions
15. keatonsgtgram
16. karen c.
17. scrappinmom99
18. ScrappyDistractions
19. joannie
20. Scrapqueen141
21. joannie
22. JAire
23. Sandi0805
24. Sandi0805
25. Sandi0805
26. MTCanuk
27. blbabe1234
28. LoreenC
29. blfonty
30. Deanna13
31. treyaut
32. Deanna13
33. ajmaluck
34. keatonsgtgram