Lot's of fabulous submissions this month. Thanks for playing.  Random Number Generator chose #10.  Congrats Deanna.
January just flew by!! But now it's February and since we have an extra day, hopefully it won't fly past so quickly!
In addition to using a manufacturer that starts with the required alphabet, this year I'm adding a twist that you must use another item that starts with that letter.  Use your imagination - it could be an embellishment, technique, color, title, etc.  For January your letter will be 
P. 
To keep things easier, I am limiting the Manufacturer and the added item to 
one
.  You can of course, use more than one but I will only count one for each submission.
Please list the 
P 
manufacturer and the
P
 item you are using. We should be able to clearly see the product(s) that you do use for this challenge! I will pick a random 
winner
 to receive a $5 ACOT gift 
certificate
.
Must be a new layout/card or altered project.
Limit to 
five
 entries.
Must post to the gallery by 2/29/20 at midnight and also post to this thread.
You may combine with one other January monthly challenge if allowed by that challenge. 
For my sample I used Pinkfresh Studio "Just a Little Lovely" and my item is Puffy Stickers.  I'm also using the February 1st sketch from Sketch N Scrap.  It's a great sketch and I hope you come play along.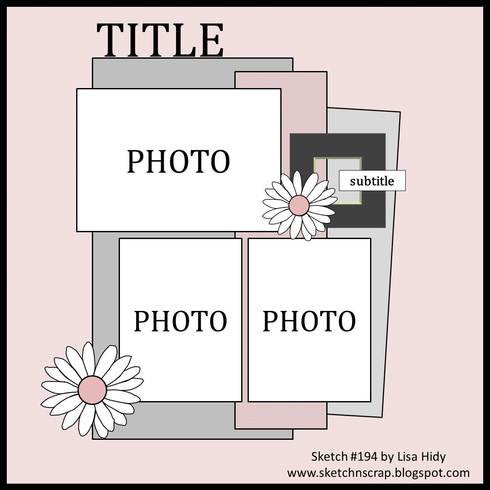 Deanna13

Deanna13

lissahope26

lissahope26

Tammey

LoreenC

Deanna13

Retiree3

lissahope26

Deanna13

ScrappyDIstractions

wimom

Charleneanne

JillinIN

1scrappymom

joannie

LoreenC

1scrappymom

MRCanuk

shoorn

shoorn

karen c.

lissahope26

lissahope26

blfonty

Jan G.

Sandi0805

Sandi0805

Deanna13

Sandi0805

Sandi0805

joannie

JAire