Let's get this party started with a sketch challenge! Sometimes when I'm stuck, I just need to find a sketch to help me get started. I'm on the design team at Sketches in Thyme and this is one of this month's sketches. I'd love to see what you can do with it. And be sure to enter over on their site too if you would like!  I'll be back soon with my example!
One entry per person
***Please list to the challenge gallery to be counted!***
Open to layouts
You can combine with one other monthly challenge that allows combining,
as well as the Motivation Prompts, but not with another GD challenge.
Deadline is midnight, Feb 29, 2020
$5 gift certificate provided by ACOT!
Have fun!
Here is my example, using a new line from Authentique called Dublin. Between St. Patrick's Day and my Ireland travel album, I *had* to get it!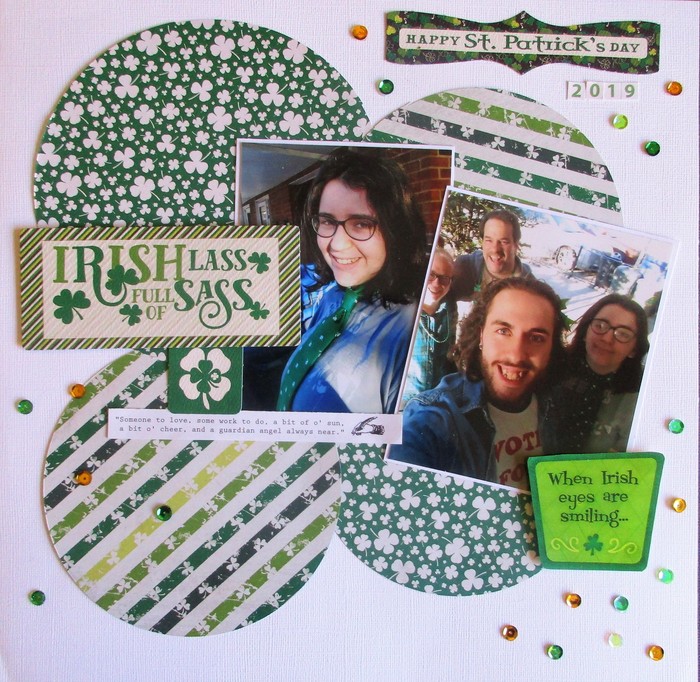 Participants:
love2stamp / Jennifer




Deanna13 / Deanna




mgehrke / Mildred




Scrapqueen141 / Jamie




CarrieG / Carrie




emmapaige / Chris




Tammey / Tammey




shoorn / Susan




LoreenC / Loreen




joannie / Joannie




JAire / Joyce Ann




Retiree3 / Donna




lissahope26 / Melissa




Sandi0805 / Sandi




Yankeegirl / Kathy




MTCanuk / Leslee