Everyone's creativity never ceases to amaze me. I loved every one of your entries! Thanks to all of you that participated!

The winner, randomly chosen using RandomNum iPhone app, is…
#9 keatonsgtgram

Congratulations! I have sent out your gift card!
---
This month is the 8th anniversary of my Graphic Design Challenge! I can't believe that I posted the very first one back in March of 2012! So to celebrate I am going to run a rewind of Graphic Design Challenges. Since I've already run rewinds in the past of year one and year two of the challenges, this will be a rewind of the challenges from year three. Unfortunately I can not get the links to the March/April 2014 and the May/June 2014 challenges to work. Even with searches they keep loading blank pages. But the links to the others work fine. So what I will have to do is actually paste those two challenges below. Luckily I copy/paste all my challenges and their links into a document on my computer. (Unfortunately I found that I have to break the text into paragraphs and re-post all the images, so please bear with me.) (Ok it's all done.)
Here is the list to choose from:
March/April 2014 Graphic Design Challenge - Quotation Marks (challenge is below)
May/June 2014 Graphic Design Challenge - No Spaces (challenge is below)
July/August 2014 Graphic Design Challenge
- Masking a Shape
September/October 2014 Graphic Design Challenge
 - Trails
November/December 2014 Graphic Design Challenge
  - Journaling Inside an Object
January/February 2015 Graphic Design Challenge
 - Cropping
Rules for this month:
Combining - 
For this month
NO combining
with other monthly challenges,
BUT
you
MAY combine
up to two of these rewind challenges. If you combine two of them then I will submit your entry twice.
Multiple Submissions
- For this month up to three submissions are allowed, as long as each submission uses a different challenge (or challenges) from this list.
Open to - 
paper, digi, hybrid, cards, crafts, or whatever this inspires you to create.
Due Date
- Post your submission to this thread by midnight (whenever midnight is for you) April 30th and a random winner of all participants will receive a $5 ACOT GC from me!
Most of all -
you must have fun!
Here is my page. I combined my January/February 2015 (Cropping) Challenge with my September/October 2014 (Trails) Challenge in this layout about my sweet Twinkie and how happy she is whenever anyone goes outside and throws the tennis ball for her. I cropped a large tennis ball off the edge of my page and gave it a trail as if it is bouncing off the page.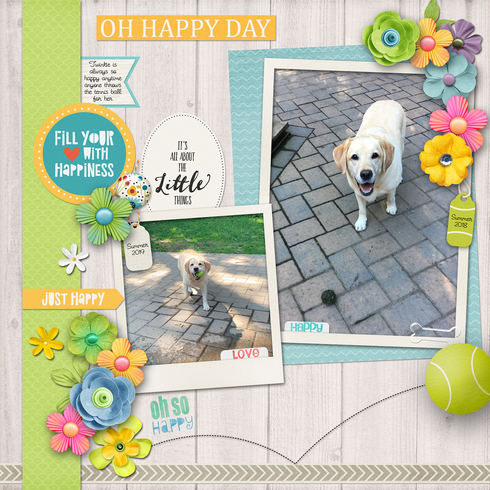 ---
MARCH/APRIL 2014 GRAPHIC DESIGN CHALLENGE
This month is going to be about quotation marks. You've all seen pull quotes in magazine and newspaper articles. A pull quote is when a small quote is "pulled" from the body of an article or story, and set in larger text along the side or some place around or near the article itself. Many times when you see a pull quote the graphic designer exaggerates the quotation marks to draw you to the quote. It also breaks up the monotony of a lot of text on the page so the quotation marks and the pulled quote become a design element for the page itself. It can be a lot of fun to use those quotation marks in an artistic manner. 
So this month's challenge is for you to use a quote somewhere on your layout, card, or project, and get creative with your quotation marks. You can use the quote as your title, or you can just "pull" the quote out of your journaling and put it larger anywhere on your page. You also may just use a quote somewhere on your page. It doesn't have to be from your journaling if you just want to use a quote. Make your quotation marks a different size from the text of your quote, and get creative with them. 
Here are some examples of quotation marks being used in a creative way. You can use them for inspiration.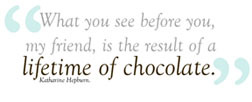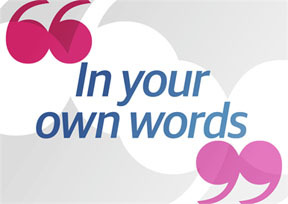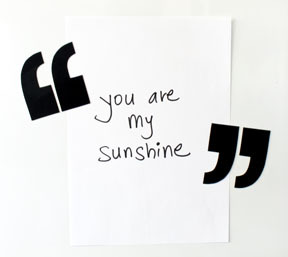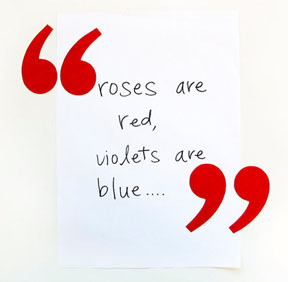 Keep in mind that you DO NOT have to use quotation marks that go with the font or alpha you are using. That is the fun of it, to get creative and find quotation marks that give your quote an artistic look. 
Again remember that your quote DOES NOT have to be your title. 
Here is my page. It is of Maddie last summer when she discovered that she could stand in the shallow end of the pool with her head above the water. My journaling reads: Maddie was so surprised when she went in the pool last summer and found that she could actually stand in the shallow end with her head above the water. She was so excited she yelled out "I can stand!" and we all were so surprised too! She had grown so much over that last year but this was something that none of us expected. Maddie thought it was great and had such a fun time being able to walk around in the water, and as she got more comfortable she started splashing around and pretending to swim. 
I pulled out the quote of her saying "I can stand!" and used it for my title. I used large, chunky quotation marks and made them a different color from the alpha in my title. They are also not the same quotation marks that go with the alpha. I choose a font that had nice chunky quotes and used them.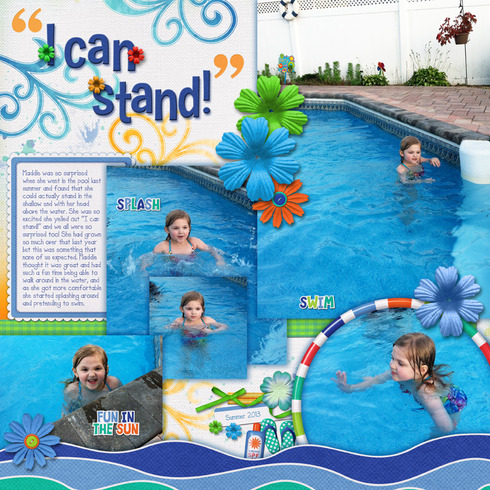 ---
MAY/JUNE 2014 GRAPHIC DESIGN CHALLENGE
A cool effect with text in graphic design is where there are two or more words of the same size and font having no space between them. The break between each word is distinguished in a different way. Sometimes there is a color change to distinguish one word from the other, sometimes one word is bolded where the other is not, sometimes it's a combination of both. Here are some examples of this effect...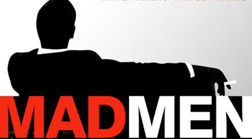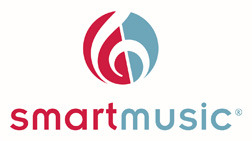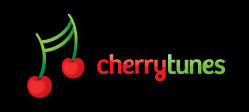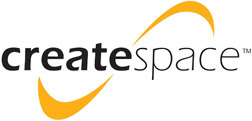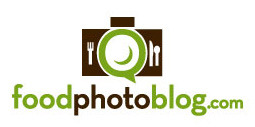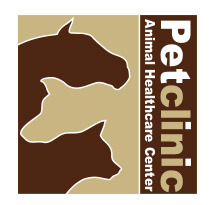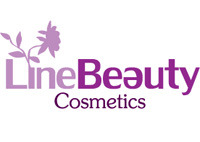 My challenge for you is to use this technique for your title. Make all the words the same size and use the same alpha or font for all of them. Don't put any spaces between the words. Distinguish the break between the words by making the words different colors or by bolding different words. Be sure that the words are all the
same size and style... no mixing of alphas/fonts or sizes.
I want to see the words flow together in the same font or alpha, but at the same time I want to "see" each individual word stand on it's own, without the use of a space. Your title should be totally readable… spaces should not be necessary to read your title. Use the above examples for inspiration and to get ideas on how to create this cool effect.
Here is my page. I broke the words in my title by changing their colors. There are no spaces between them…the color changes created virtual spaces.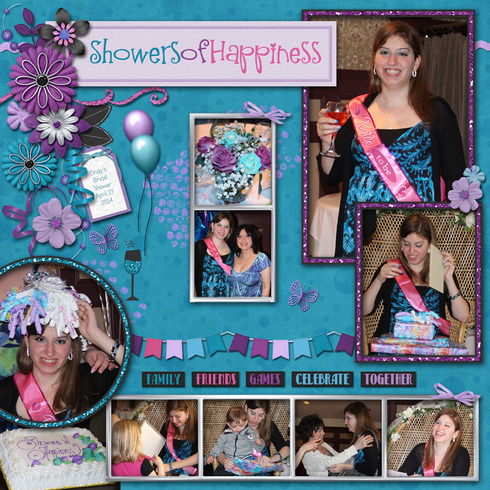 Participants:
1. lissahope26
2. Tammey
3. traveler
4. 1scrappymom
5. joannie
6. joannie - x2
7. keatonsgtgram
8. 1scrappymom
9. keatonsgtgram
10. blbabe1234
11. blbabe1234 - x2
12 blbabe1234
13. JAire
14. Deanna13
15. LoreenC
16. Deanna13
17. Sandi0805
18. Sandi0805 - x2
19. Retiree3
20. lissahope26
21. LoreenC
22. Deanna13
23. lissahope26