Thank you for a RECORD NUMBER OF SUBMISSIONS for the Book Lover's Challenge this month!
The winner of the ACOT gift card is lucky #13: Tammey!
And, the winner of the RAK is #28: LoreenC! 
Congratulations, everyone!

For this month, we're going back to my favorite genre: mystery/psychological thriller! I recently read The 7 ½ Deaths of Evelyn Hardcastle by Stuart Turton and stayed up waaaaaay too late into the night finishing it. In this unique mashup of Groundhog Day and Downton Abbey, Aiden Bennet is condemned to relive the same day over and over again unless he can figure out who is going to murder Evelyn Hardcastle each night at 11:00. Every day he wakes up in a different person's body, and through their varying perspectives, begins to piece together the strange relationships and occurrences at Blackheath Manor. However, throughout his journey, he is being hunted by the Footman, who will stop at nothing to prevent Aiden from solving the mystery, and he is often visited by the Plague Doctor, who seems to know more about Aiden's situation than he is letting on. Then there are Daniel and Anna, who appear to be friends, but when you're reliving the same day over and over, and you're never fully yourself, who can you really trust?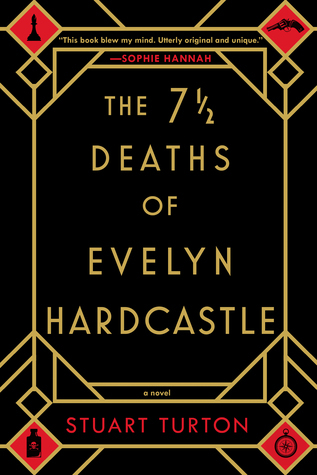 OPTION 1: Your Layouts, Reborn
In the book, Aiden is reborn each day as someone new, though he still maintains his sense of self as well. To that end, for Option 1, you will give one of your old layouts a new birth by scraplifting yourself! Find a layout in your gallery that you're particularly proud of, and use it as the basis for creating a new layout. Thus, just as Aiden is reborn each day with a new body and face, your old layout will be reborn with new papers and photos. When submitting, please post both the new layout AND the old one that you scraplifted.

Old layout, from 2/4/2017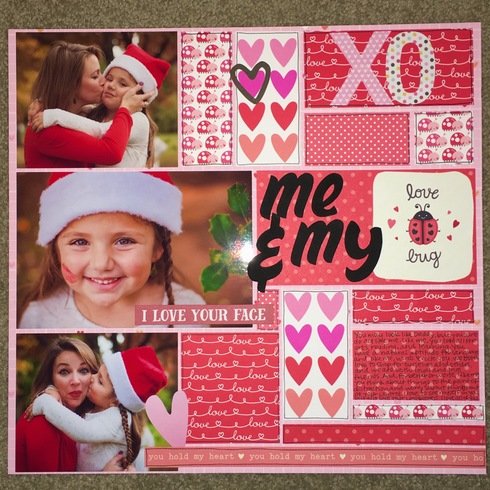 New, scraplifted layout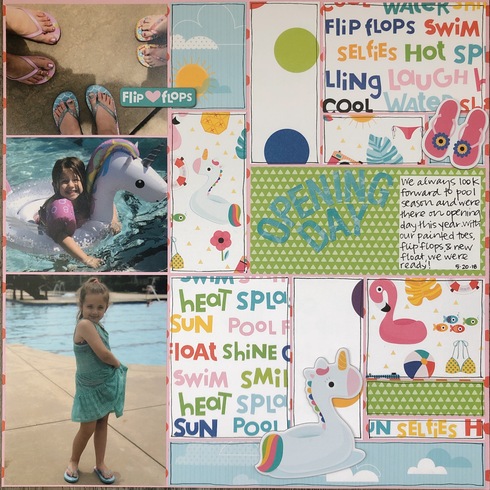 OPTION 2: Black...heath
There is one setting throughout the entire book: the manor at Blackheath. Drawing inspiration from the name, Option 2 will be to create a layout that is (roughly) 50% black. You can use any other colors you like (or ALL the colors, as I did in my sample), but you MUST have:
black cardstock as your background AND




black matting around your photos AND




EITHER a black title, OR a black accent elsewhere on your page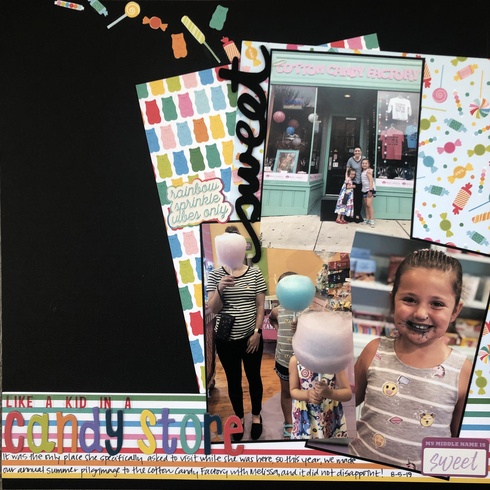 The Fine Print:
1. HAVE FUN MAKING YOUR PROJECT!
2. Entries open to new projects - paper, digital, & card making.
3. May be combined with one other challenge that allows it.
4. Due April 30th, at 11:59 PM.
5. One lucky winner, chosen at random, will receive a $5 ACOT gift card from us!
6. Up to 3 entries permitted per month.
7. A RAK is awarded to a second winner if there are more than 15 unique entries (not including bonuses) during the month.
Participants:
1. sweetsour
2. sweetsour
3. StacyLee
4. joannie
5. Jami-T
6. MTCanuk
7. emmapaige
8. traveler
9. lissahope26
10. Retiree3
11. Retiree3
12. LoreenC
13. Tammey
14. Tammey
15. Sandi0805
16. blbabe1234
17. JAire
18. shoorn
19. lissahope26
20. Sandi0805
21. karen c.
22. druffing
23. joannie
24. JAire
25. blfonty
26. pawprints
27. Sandi0805
28. LoreenC
29. JillinIN
30. jcsmaestra
31. jcsmaestra
32. 1scrappymom
33. Donna_Coughlin
34. Deanna13
35. Deanna13
36. Becky Bitting