I apologize for taking so long to announce the winner. T
he winner is Scrappinmom99. I was so impressed with everyone's LO!
3 in a Row Challenge
For the 3 in the Row challenge for this month, we will work this just like Tic-tac-toe. You must choose 3 in a row to use on your project. "Please list what you have chosen. Please post all of your entries on this thread. If you have any questions, please pm. me. 

*** There is a twist this month. You must use a light colored cardstock and design your own background before you can put anything  on your project from the list below. You can use anthing you would like to make your background. Some examples are: watercolors, paints, stencils, stamps, glitter, ink, stitching, etc.
Rules
This can be a paper  layout, card, or project.
All work must be new. 
 No limit on the number of entries
.
You may combine with other challenges that allow it.
Please link your work here. Deadline -April 30, 2020.
A random winner will be selected for a $5 ACOT gift card from me.
My Background
I used inks, stencils, stamps, and watercolors.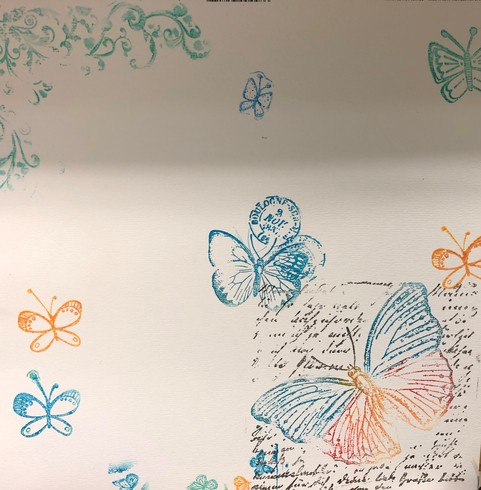 Bazzill                                              butterflies                         stencil
bird                                                  flowers                           spring theme
3 or more patterned papera              ink                                     glitter
Here is my completed LO.