We had over 70 entries so I decided to pick 4 random  numbers. The winners are Scrappydistractions, LoreenC, sherriscraps, and lissahope26. Congratulations and thanks to all who participated. I so enjoy looking at everyone's work. Please forgive me for not commenting on each entry. I have been having a difficult time with my hands because of RA and typing and writing are becoming more difficult for me. 
                 I have ordered your G.C. and they should be delivered tomorrow.
May/June 3 in a Row Challenge with a Twist
For the 3 in the Row challenge for this month and next, we will work this just like Tic-tac-toe. You must choose 3 in a row to use on your project.The twist to this challenge is that you have a choice in each box. "Please list what you have chosen. Please post all of your entries on this thread. If you have any questions, please pm. me. 

Rules
This can be a paper  layout, card, or project.
All work must be new. 
 No limit on the number of entries
.
You may combine with other challenges that allow it.
Please link your work here. Deadline- June 30
A random winner will be selected for a $5 ACOT gift card from me.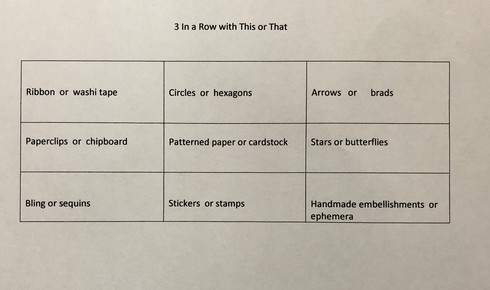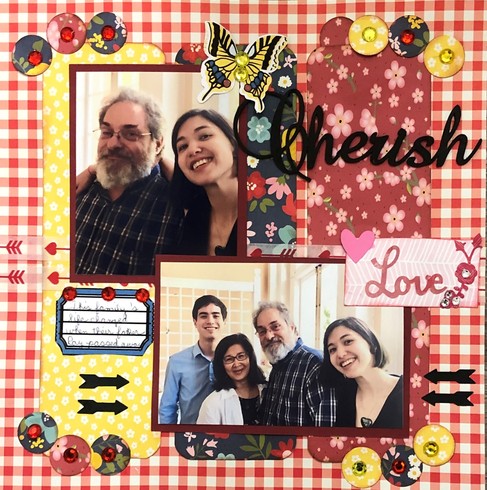 I used 1 item from every box.