Here is the June Double Page Challenge sketch from Allison Davis.  If you follow her, she does a lot of examples on different ways to use the sketch on her blog.
Here is what I did with it: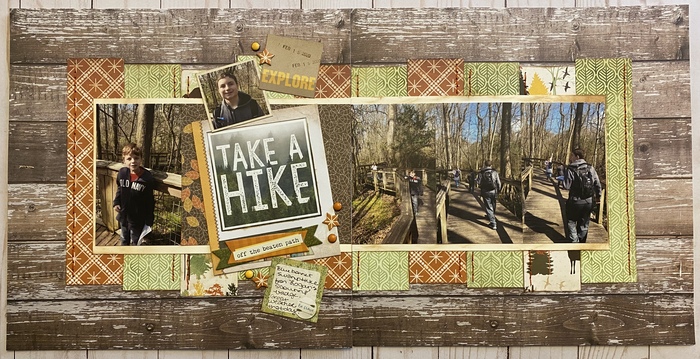 Now I went with the true interpretation of the sketch but feel free to interpret it how you like. 
Bonus entry opportunity:
Added some type of stitching (faux, machine or hand.)
Single page ladies may enter two pages to count as one entry and both pages must have stitching for the bonus entry.  One entry per Cherry.  You may combine with any other challenge that allows combining.  Deadline to enter is July 2nd at 11:59pm.  I will pick a winner on July 3rd.  Random winner will receive a $5 ACOT giftcard from me.
Participants:
sherriscraps
1scrappymom
1scrappymom bonus
oceanbreezes423
oceanbreezes423 bonus
Tammey
shakyteach
colie33
colie33 bonus
aheatfan
aheatfan bonus**winner**
joannie
joannie bonus
yankeegirl
yankeegirl bonus
blfonty
blfonty bonus
jami-T
Jami-T bonus
blbabe1234
Loreenc
Retiree3
merryscraps367
merryscraps367 bonus
love2stamp
mathandlit
disneydarling
Donna_Couglin
Donna bonus
art teacher
art teacher bonus
deanna13
deanna13 bonus