WOO!! I am so thrilled with all the participation this month! Thank you so much for your support of the Book Lover's Challenge!

This month's winner of the $5 gift card, as chosen by random.org, is #40: CathyG89
This month's winner of the RAK, as chosen by random.org, is #1: Mathandlit

Thank you again to everyone who submitted layouts this month!

This month, I've gone back to my favorite genre – murder mystery – and read a true crime classic: In Cold Blood by Truman Capote. One of the original "nonfiction novels", In Cold Blood explores the events of the early hours of Sunday, November 15, 1959, when two men broke into the home of the prominent Clutter family in Holcomb, Kansas and, seemingly without motive, brutally murdered the four members of the Clutter family they encountered there. The crime baffled police and would have been considered the "perfect crime" save for one bloody footprint left behind.

Capote alternates the narrative between the killers and the citizens of Holcomb, allowing the reader to see how the crime affected both the suspects and the small-town community before, during, and after the murders. It is, at times, hard to remember you're reading nonfiction, because there is a lot of dialogue, and Capote manages to humanize all the characters, almost placing the reader inside the story with his detailed descriptions. However, the novel is the result of hundreds of hours of interviews Capote conducted with the murderers, as well as the people of Holcomb, and all dialogue is authentic. Knowing how the story of this crime ended did not at all detract from the fascination of learning the minute details and enjoying Capote's thorough research and storytelling style.
(Many movies have been made about this book, but the best might be Capote, starring Philip Seymour Hoffman as Truman Capote. The movie follows Capote as he researches and writes In Cold Blood. Philip Seymour Hoffman won an Oscar for his performance. I'd recommend reading the book first, then watching the movie because you'll will have such a greater understanding of the characters and their motivations.)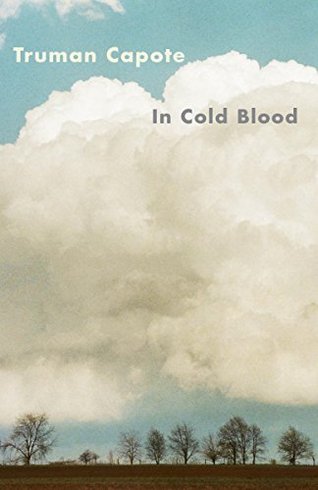 OPTION 1: A Long, Long Time Ago
The crime detailed in this book took place 60 years ago. I'm not going to ask you to go back that far, but for Option 1, I'd like you to make a page with photos that are ten or more years old. The theme can be anything you like, but ALL the photos on the page have to be from 2010 or before.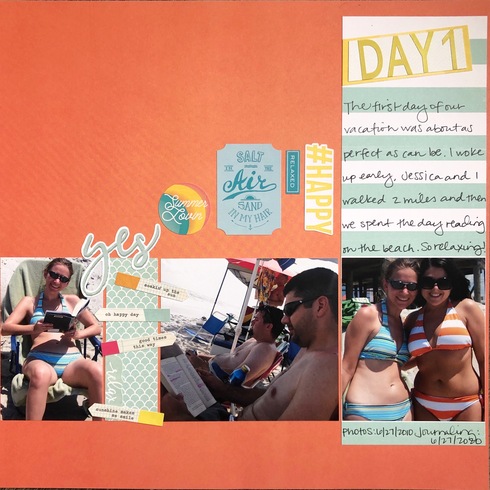 Option 1: all photos are from a beach trip we took in 2010
OPTION 2: The Unplain Plains
Much of Kansas is covered in plains and farmland, and indeed, the Clutter family made their living as farmers, owning their own ranch. For Option 2, you are going to make a "plain" page, in that it will be monochromatic, though it should be "unplain" in that you should add your own flair and embellishments. Slight variations in hue are allowed, but ALL page elements, including embellishments and letters, should be in the monochromatic palate. Black and white ARE allowed, but should be used sparingly, ie: not more than about 10%-15% of your page.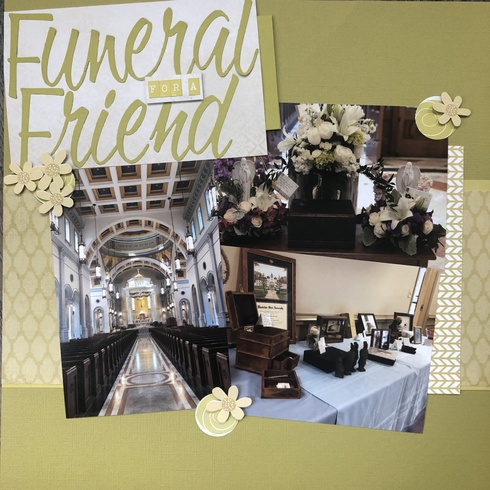 Option 2: monochromatic
This month, you'll get a BONUS ENTRY if you
include at least one black and white photo on your page.
The Fine Print:
1. HAVE FUN MAKING YOUR PROJECT!
2. Entries open to new projects - paper, digital, & card making.
3. May be combined with one other challenge that allows it.
4. Due July 31st, at 11:59 PM.
5. One lucky winner, chosen at random, will receive a $5 ACOT gift card from us!
6. Up to 3 entries permitted per month.
7. A RAK is awarded to a second winner if there are more than 15 unique entries (not including bonuses) during the month.
Participants:
1. Mathandlit
2. Mathandlit (BONUS)
3. Berta R.
4. Aztam
5. Aztam (BONUS)
6. karen c.
7. karen c. (BONUS)
8. Krystle
9. mrozwood
10. lissahope26
11. lissahope26
12. Art_Teacher
13. aheatfan
14. aheatfan (BONUS)
15. aheatfan
16. aheatfan (BONUS)
17. Donna_Coughlin
18. Donna_Coughlin (BONUS)
19. Tammey
20. Donna_Coughlin
21. Donna_Coughlin (BONUS)
22. Retiree3
23. Retiree3 (BONUS)
24. Charleneanne
25. CarrieG
26. LoreenC
27. LoreenC
28. LoreenC (BONUS)
29. Deanna13
30. Deanna13 (BONUS)
31. MTCanuk
32. shoorn
33. Laura K
34. sherriscraps
35. CelesteB
36. JAire
37. CathyG89
38. emmapaige
39. emmapaige (BONUS)
40. CathyG89 
41. scrappinmom99
42. jcsmaestra
43. MrsFleck
44. MrsFleck (BONUS)
45. ScrappyDistractions
46. Sandi0805
47. Sandi0805
48. sherriscraps
49. sherriscraps
50. Sandi0805
51. Deanna13
52. MerryScraps67